Candidates Confirmed for UK Parliamentary General Election 2019
15th November 2019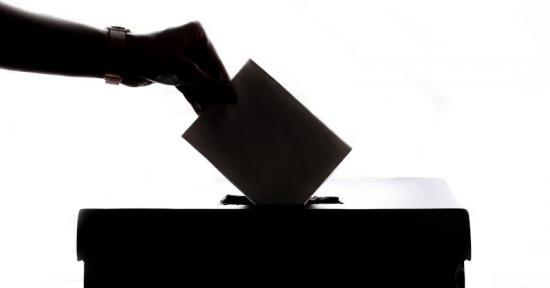 18 candidates are seeking election on Thursday 12 December 2019 for the three Highland UK Parliamentary general election constituencies.

Caithness, Sutherland and Easter Ross constituency has attracted 5 candidates; Ross, Skye and Lochaber constituency 7 candidates; and Inverness, Nairn, Badenoch and Strathspey constituency 6 candidates.

Candidates in each of the three constituencies are as follows:

Caithness, Sutherland and Easter Ross


Cheryl Ann MCDONALD - Scottish Labour Party


Karl Calder ROSIE - Scottish National Party (SNP)


Andrew David SINCLAIR - Scottish Conservative and Unionist


Sandra SKINNER - Brexit Party


Jamie Hume STONE - Scottish Liberal Democrats
Ross, Skye and Lochaber
Gavin Ingo BERKENHEGER - Scottish Conservative and Unionist


Kate BROWNLIE - Brexit Party


Ian BLACKFORD - Scottish National Party (SNP)


Donald MacLeod BOYD - Scottish Christian Party "Proclaiming Christ's Lordship"


John Robert ERSKINE - Scottish Labour Party


Craig Thomas Alexander HARROW - Scottish Liberal Democrats


Richard Crewe LUCAS – Scottish Family Party – Putting Families First
Inverness, Nairn, Badenoch and Strathspey
Ariane Claire BURGESS – Scottish Green Party


Les DURANCE – Brexit Party


Fiona Gay FAWCETT - Scottish Conservative and Unionist


Drew HENDRY - Scottish National Party (SNP)


Robert Denis James RIXSON - Scottish Liberal Democrats


Lewis Ian WHYTE - Scottish Labour Party
Registering to vote:
To vote in the 2019 election you must be aged 18 or over and your name must be on the electoral register. You can register to vote online at
https://www.gov.uk/register-to-vote
.
If you're already registered to vote and haven't moved since, you don't need to re-register. The registration deadline is midnight on Tuesday 26 November 2019.
Anyone who would like more information on registering can get in touch with the:
Electoral Registration Officer,
Moray House,
16-18 Bank Street,
Inverness IV1 1QY
Phone: 0800 393783
Email: ero@highland.gov.uk
Voting by post or by proxy:
In this election you can opt to vote in person, by proxy or by post. The deadline to apply for a new postal vote or a postal proxy application or to change an existing postal or proxy vote is Tuesday 26 November (5pm). The deadline date to apply for a proxy vote to appoint someone to vote on your behalf at a polling station is Wednesday 4 December (5pm). Forms can be downloaded from
https://highland.gov.uk/hwi-vjb
Polling Day:
Voting will take place on Thursday 12 December with polling stations across the Highlands open from 7am to 10pm. The votes will be counted overnight at Inverness Leisure, Bught Lane, Inverness.
Postal votes can also be handed in at any polling station in Highland between 7am and 10pm on polling day.
Further information on the UK Parliamentary election including statement of persons nominated in the three Highland constituencies can be viewed on the council's website
https://www.highland.gov.uk
Related Businesses
Related Articles
Following on from the recent publication of Highland Council's Supporting Economic Recovery in Highland - A Guide for Businesses - the Council is announcing relaxation of some controls that will assist tourist accommodation providers have been impacted by the Covid-19 pandemic. In recognition of this where there are specific planning and licensing controls in relation to occupancy, for example: a restriction on the occupancy of any caravan for a continuous 12 month period; or where conditions restrict occupancy for specific periods of time, ...these will be relaxed by the Council up to and including April 2021.
The Caithness Committee met virtual today for the first time since the Covid-19 pandemic and it's agenda focused on the actions taken by the Council and the third sector to deal with the effects of Coronavirus in Caithness. The Executive Chief Officer for Education and Learning, Paul Senior, gave members an update on the plans and preparations underway to prepare for the return of pupils and staff to Caithness schools in August.
Margaret Davidson, the Leader of the Highland Council has given her strong support to the efforts of the Scottish Government to obtain greater fiscal flexibility from the UK Government. The Scottish Government have sought flexibility to offset capital underspend against resource expenditure, more flexibility over resource borrowing and greater flexibility over the use of the reserve for capital.
The Highland Council is planning to re-open play areas across the region throughout summer. Advice was provided by the Scottish Government on 28 June as to the safety measures that should be applied.
The Highland Council was one of the first local authorities in Scotland recognised to develop a Schools Digital Learning Hub, which provides a resource for staff, parents and pupils to support home learning. Prior to Covid-19, we had an estate of 27,000 Chromebooks that were already a part of our ICT in Learning Strategy.
Earlier today (Wednesday 1 July 2020) members of The Highland Council's Economy and Infrastructure Committee had the opportunity to discuss (by video conference) progress made with the Corran Ferry Project which is reviewing the options for securing a replacement ferry and considering the way forward for the future operation and management of the service. The Corran ferry service has reached a critical point and strategic decisions need to be made.
As Scotland prepares for the easing of lockdown and the re-opening of the tourism and hospitality sector, The Highland Council's Environmental Health are advising holiday accommodation providers to make sure their private water supplies are safe to drink. A large number of self-catering and tourist accommodation in the Highlands are served by private water supplies and with these being closed during the lockdown period, the water supply system may not have been maintained and could create a risk to the quality and safety of the drinking water.
Lesley, who previously worked for Hackney Local Authority in London, expressed how much she has enjoyed working for the Council. Lelsey started with highland council on 13 August 2019.
Following Scottish Government guidance on returning to construction sites across Scotland, works will be restarting on the EES:ABS scheme across the Highlands. In line with the guidance, contractors will be undertaking phased restarts and adhering to social distancing to allow workers to return to construction sites gradually while using measures such as hand hygiene.
Two prominent derelict buildings in Wick High Street are to be demolished following decades lying empty. Numbers 30 and 126 (known locally as Dominoes (the former cinema) and Sloans are to benefit from demolition and site clearance, before ownership is returned to the local community.