Trio Join The Board Of CASE
30th September 2002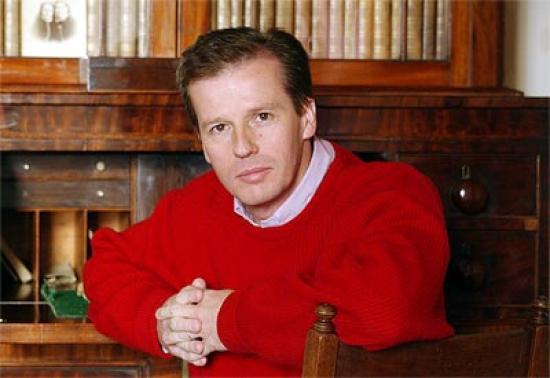 Three new directors have been appointed to the board of Caithness and Sutherland Enterprise (CASE).

Joining the board is Colin Gregory who has a long and notable career in the nuclear power industry. He moved to Caithness with his family in 1970 to take up a position at the Dounreay nuclear plant following five years with the United Kingdom Atomic Energy Authority (UKAEA) south of the border.

Today, he is head of nuclear strategy and technology with a range of responsibilities including fuel, decommissioning and waste management strategies. Mr Gregory is married and enjoys photography, running and walking. He is chairman of the Local Area Board of Careers Scotland and is a council member of the Scottish Confederation of British Industry (CBI).

Commenting on his appointment to the board, Mr Gregory said: "I very much welcome the opportunity to assist CASE with the task of procuring a secure and sustainable economy in the north. It is essential that the foundations are laid now for the enterprises which will sustain the local economy following the decommissioning of Dounreay."

John Campbell from Halkirk is the managing director of JGC Engineering and Technical Services Ltd. He set up the company in 1972 and has watched it grow steadily from one employee to 130 at present.

Mr Campbell's company is actively involved with the decommissioning of Dounreay having secured several long-term contracts. To accommodate the wide and varied technological challenges associated with decommissioning, JGC are currently developing a research/test facility at Janetstown Industrial Estate, near Thurso.

Mr Campbell said: "I hope that my experience and commitment to the local economy can help enhance future employment in all industries. Innovation and forward thinking must be promoted to ensure Caithness and Sutherland remain prosperous beyond the Dounreay decommissioning era."

Ian Richards lives in Wick and is commercial director at Ackergill Tower. Mr Richards is also a non-executive director of Grampian Records and is a Caithness Business Club committee member.

After over a decade of marketing experience within large multi-national companies, Mr Richards latterly enjoyed four years as marketing director for a rapidly expanding hobby company which sold its products in the UK and around the globe. He moved to the area from London in 1999 with his wife and two young children.

Commenting on his appointment to the board, Mr Richards said: "Since moving to the area I have been amazed at the business opportunities that abound in Caithness and Sutherland.

"Hopefully by working within the CASE framework I can help local people believe in themselves and grab the opportunities that exist. I am very much looking forward to it."

Welcoming the three new recruits to the board, CASE chairman Pat Buchanan said: "I am delighted to welcome three such experienced directors to the board of CASE. Each brings a wealth of knowledge from their own field of operation which will strengthen the board's strategic approach to growing the economies of Caithness and Sutherland. I very much look forward to working with them."
Related Businesses
Related Articles
A kit home and window manufacturer with operations in Caithness and Inverness has been shortlisted for a national award for innovation. Norscot is one of three finalists in the Scottish Knowledge Exchange Awards 2018 Innovation of the Year category, after developing a system for clients to view their new homes on site virtually before building work starts.
A Shetland boat building and engineering company has increased its workforce and is set to expand internationally as orders for workboats grow. Six new jobs have already been created at Malakoff Ltd after opening a new site earlier this year at Greenhead Base in Lerwick.
A £60m fund to keep Scotland at the forefront of low carbon innovation is now open for applications. The Low Carbon Infrastructure Transition Programme (LCITP) will fund large scale projects which support the ambitions of the Scottish Government's new Scotland's Energy Strategy, which was published in December 2017.
A global software development business with its technology hub based in Orkney is moving to larger premises. Kyloe is set to double its staff in the next few years and has secured £191,250 investment from Highlands and Islands Enterprise (HIE) to help it move to a more suitable premises.
Recent VisitScotland figures have highlighted that 62%* of holidaymakers to Scotland said trying locally sourced food and drink is an important part of their visit. Share In a bid to capitalise on the benefits of a close relationship between food and drink producers and the tourism sector, a range of industry representatives and public agencies are working together to develop a new strategy - the 'National Framework to Grow Food Tourism'.
A special week long programme is being held in the Highlands and Islands de-mystifying the ways data can be used to change lives, deliver better services and grow business. Share Highlands and Islands Enterprise (HIE) is co-ordinating a local Fringe programme as part of the Scottish DataFest18 festival, organised by The Data Lab.
Luxury resort Auchrannie has completed its transition to become Scotland's latest employee-owned business, with 160 members of staff becoming owners. Share Located in Brodick on the Isle of Arran, Auchrannie is an award-winning resort comprising two 4-star hotels, thirty 5-star self-catering lodges, two leisure clubs, three individually branded restaurants, a children's Playbarn, an ASPA spa and Arran Adventure outdoor company.
The increasing use of digital services in a connected world brings an increasing threat of cyberattack. The Internet that connects systems doesn't discriminate between the type of traffic it allows on the network, it is our responsibility to manage this when we connect to and use the Internet by recognising and reducing the risk as appropriate.
A new £16 million initiative is to be launched in the Highlands to boost innovation. The Northern Innovation Hub (NIH) will focus on four key industry sectors.
A new residential music studio in the Outer Hebrides is set to capitalise on its scenic location and high-end technology to attract both UK and international recording artists. Black Bay Studio has opened for business on the island of Great Bernera just off the west coast of the Isle of Lewis.