Wick Diamond Jubilee HarbourFest Stalls - Pitches Filling Fast!
14th April 2012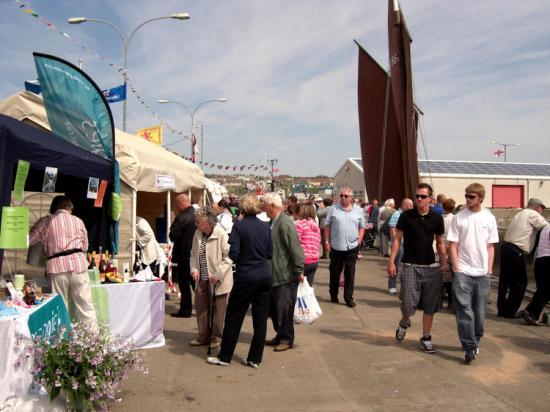 Stall pitches for June's Wick Diamond Jubilee HarbourFest are being snapped up - and the organisers are asking for yet-to-register exhibitors to lodge their applications as soon as they can to ensure their presence at the event.

The HarbourFest pitch organiser, Liz Richard-Jones says "We've had a good response so far, including an encouraging number of new exhibitors.† †However, many of the 2009 HarbourFest stallholders have told us they wish to exhibit at this year's event but they have not yet registered with us.† The closing date for applications is 18th May, but I suggest that folk do not delay for too long because although we are planning an increased number of stalls, once they have been allocated it will be too late to register, so please get your application in to us ASAP!"

The HarbourFest Committee wish to support community groups, charities and local organisations to take advantage of this popular event. The Harbourfest weekend in 2009 attracted over thirty community groups who raised over £20,000 selling a wide range of local products, arts and crafts, and food. The RNLI stalls are always popular, especially their wet fish stall which offers a wide range of locally caught fish.

Pitch application forms can be obtained from Liz Richard-Jones (01955 603821 or harbourfest[AT]btopenworld.com) or a copy can be downloaded from the website http://www.wickharbour.co.uk/harbourfest for completion and return to the HarbourFest organisers at the address shown on the forms.