Council Elections - Landward Caithness - A I Willie Mackay - Independent
14th April 2012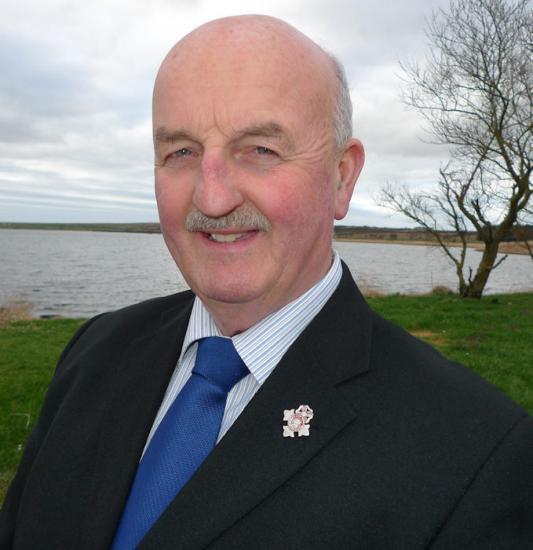 A.I.WILLIE MACKAY.M.B,E.

Having represented Landward Caithness successfully for the past five years I now have another great opportunity to do even more for the constituents in the rural countryside of Caithness by being Elected by you on May 3rd.

During my first term of office with Highland Council I have been a valuable member of several strategic committees including Planning and Environmental Development, Highland Licensing, the Northern Joint Police Board and Highland Disability Sport.

I have also represented Highland Council on local important committees such as the Citizens advice bureau, Caithness Horizons, Local access forum and the parent councils of Wick and Thurso High Schools. I am a great supporter of Rural schools in our county, the continuation of them and the education within them along with the care of our elderly.

A successful councillor for Landward is knowing and understanding the local issues and concerns that surround the constituents in and around the towns, villages and communities and being able to take them forward. After 42 yrs working in such a community Who I say Who ?? is better placed to represent Landward Caithness and better placed as a local Councillor in understanding local people having taken part in countless voluntarily functions, activities and outings in all the eight Parishes of Reay, Halkirk, Latheron,Watten, Bower,Canisbay,Olrig and Dunnet as well as organizing many money raising events for local charities.

I am also proud to be Chairman of the voluntary run Caithness Branch of ENABLE for people with learning disabilities which is entering it's 50th anniversary year and I also recently became a champion for Sport with Caithness District Sports Council.
.
Known for the past 42yrs as "A.I.WILLIE" for the dedicated service to the Cattle Breeding Service I am particularly proud of the definite strong bond I have with my constituents as a very approachable, caring, considerate and obliging Councillor who will make sure your voice is heard in issues and concerns in Education, Planning, Housing, Roads, Tourism, Social Services,Transport and Employment and that you are treated fairly by voting for me once again on the 3rd of MAY.