Local MP John Thurso Appointed To UK Banking Inquiry
18th July 2012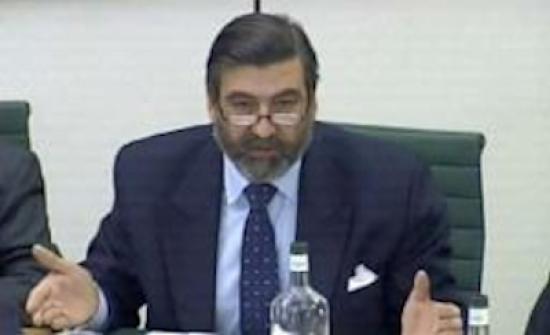 Far North MP John Thurso has been appointed to the UK Parliamentary commission on standards in banking established to investigate the unfolding LIBOR interest rate fixing scandal and the culture behind it.

John Thurso, who sits on the influential Select Committee, is one of five MPs from all the major parties who will be looking into standards in the banking industry. Also appointed are five members of the House of Lords including Lord John McFall the previous Labour Chair of the Treasury Committee, Lord Lawson the former Chancellor and Liberal Democrat Lady Kramer who is a former candidate for London major and worked in a senior position for Citigroup in Chicago until setting up her own company.

The commission will be sitting throughout the summer and are due to report back on the legislative changes needed before the end of the year. They will be able to call on forensic accountant and QCs to help in their investigation.

The commission will be led by Andrew Tyrie, who also chairs the Treasury select committee (TSC).

The full membership in addition to the chairman is as follows -

Mark Garnier MP: Tory former investment banker and member of TSC

Baroness Kramer: Lib Dem one-time London mayoral candidate who used to be a banker in Chicago

Lord Lawson: Former Conservative chancellor

Andy Love MP: Labour TSC member and former small businessman

Pat McFadden MP: Labour MP who used to be a speechwriter for John Smith and political secretary to Tony Blair

Lord McFall: Labour ex-teacher who was the chairman of TSC at the time of the banking crisis

John Thurso MP: A Lib Dem, Eton-educated ex-hotel manager; as 3rd Viscount Thurso used to sit in the House of Lords

Lord Turnbull: Former civil service chief, now a director of the Prudential Insurance Group

The Rt Rev Justin Welby, the Bishop of Durham: Eton-educated former oil executive, who later studied theology, becoming a curate in 1992

The Commission has powers to examine witnesses on oath, to invite specialist advisers (including Counsel appointed as specialist advisers) to examine witnesses and to appoint sub-committees to consider matters specified by the Commission.

The Parliamentary Commission on Banking Standards is a joint Committee appointed by the House of Commons and the House of Lords to consider and report on:

* - professional standards and culture of the UK banking sector, taking account of regulatory and competition investigations into the LIBOR rate-setting process

* - lessons to be learned about corporate governance, transparency and conflicts of interest, and their implications for regulation and for Government policy;

The Commission has been asked to make recommendations for legislative and other action. It has been asked to report on legislative action no later than 18 December 2012 - before the Banking Reform Bill is published - and on other matters as soon as possible thereafter.