Wick High School Goes For Vivo Rewards Scheme
3rd October 2012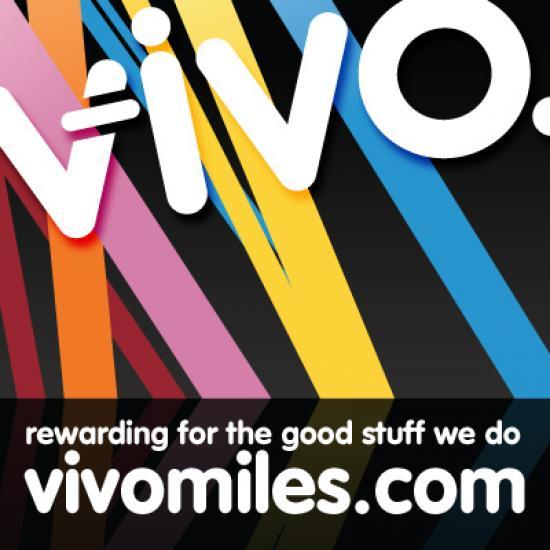 WICK HIGH SCHOOL LAUNCHES INNOVATIVE ONLINE REWARDS SCHEME IN SCOTLAND.

Wick High School is the first school in Scotland to sign up to Vivo Miles, the award winning online rewards system for secondary school students.

Vivo Miles has been developed to help schools to engage and motivate students to perform to the best of their abilities. The school will roll out the new system over the next few months which will enable staff to reward and recognise students for their achievements and efforts both inside and outside of the classroom.

Vivo Miles helps to drive school improvement and attainment by encouraging and rewarding positive student behaviour, both inside and outside the classroom. Similar to a traditional gold star system, students are awarded points called 'Vivos' which they collect and can either redeem in the online shop or donate to charity. Staff can reward students at the touch of a button, dramatically reducing the administrative costs and time associated with paper based rewards.

Adrian Burt, Managing Director of Vivo Miles says, "More than 500 secondary schools across England are now members of Vivo and we are delighted to welcome our first school in Scotland. Designed by schools for schools, Vivo supports the improvement of school culture and results by unifying teachers, students and parents in the celebration of success."

Adrian continues, "Schools know from experience that rewards are an effective motivational tool and we have countless examples of how Vivo has contributed to improving overall results. Thanks to being online the system is easy to implement so is well received by staff and students alike. We look forward to working with staff to ensure that they, and the students, get the most out of Vivo."

Senior school staff at Wick High School are all unanimous in their approval for the transparency and consistency offered by Vivo which automatically pulls attendance and punctuality data directly from their management systems, so schools can seamlessly encourage and reward, for consistent performance. Thanks to being online, school Managers can also monitor staff engagement with the system, to ensure rewards are allocated consistently across all disciplines.

Vivos are funded by the school but in other regions local businesses have also pledged their support by offering products for the shop or funding as part of Corporate Social Responsibility programmes. Any businesses keen to support improving attainment at schools in their region should contact Vivo Miles on press[AT]vivomiles.com.
Related Businesses
Related Articles
Around 400 pupils and teachers attending Newton Park Primary school and Nursery at Wick Campus in Wick will walk to their new school on Wednesday 26 April setting off at 9am from the Old Pulteneytown Academy building. The procession of pupils in their new school uniforms will be led by Highland Bagpipers Alistair Miller and Chester Henry, a P7 pupil, along the new pedestrian access path and ramp down to the new building.
The property is located in a pleasant residential area and is approximately a 5 minutes walk from Wick railway station and the Caithness General Hospital. The facilities of Wick town centre and the expanding Wick Harbour are approximately a 10 minute walk.
The progress of ICT learning by pupils at Wick High School is bucking national trends as more girls at the school take part in the "Apps for Good" programme and teams of boys and girls from the school win UK competitions. Five pupils, Leanne Cormack, Megan Shearer, Konrad Szewczyk, Ellora James, John Sutherland and their Teacher, Chris Aitken impressed Members of the Council's Education, Children and Adult Services Committee with presentations about their experiences in developing Apps and participating in the "Apps for Good" final at London.
Deputy First Minister Nicola Sturgeon today broke the ground on the new £48.5 million Wick Community Campus. The facility, which will replace Wick High School, Pulteneytown Academy Primary School, and South Primary School, is part of Scotland's Schools for the Future programme and will receive more than £17 million from the Scottish Government.
MAKLAB is one of several projects to benefit from SSE's new £1m Highland Sustainable Fund. It received an award of £40,000 (90% match funding) to establish a MAKLab North workshop at Wick High School and mobile MAKLAB to deliver access and skills training in digital fabrication technology across the Highland region.
Last year a group of Wick High School pupils won an award for creating great new app for your phone. It will cut down on paper work for farmers.
For the school rolls for all of Highland for the past five years see - Five Year School Rolls In Highland Primary School Capacity and Occupancy rates are published at Primary School Capacity and Occupancy.
A week long summer school was held in late July for students of Thurso, Wick and Farr High School students in 4th, 5th & 6th years to prepare them for the world of work. The course, organised by DSRL (Dounreay Site restoratiopn Ltd) on behalf of the NDA (Nuclear Decommissioning Agency), was supported by North Highland College and Skills Development Scotland.
Wick High School Computing Science department is the first in Scotland to be selected as a certified partner with Apps for Good, a not-for-profit organisation that aims to encourage young people to use technology to tackle problems for social good. The new third year cohort of 55 students will be working with industry experts throughout the year to research, build and market apps on the android mobile platform using App Inventor and will then, if selected, take part in a national competition where the winning teams will work with professional developers to re-launch their app and potentially make some money for the school.
Pupils in Highland secondary schools are to receive guidance on mobile phone safety as they return to school this week. Advice in a joint letter from The Highland Council and Northern Constabulary to parents and carers of secondary pupils aims to raise awareness and specifically highlight the dangers of young people finding themselves in uncomfortable, compromising or illegal situations as a result of inappropriate use of mobile phones.