Government Is Poised To Sell Off Your Postal System - Caithness Campaigns
5th July 2013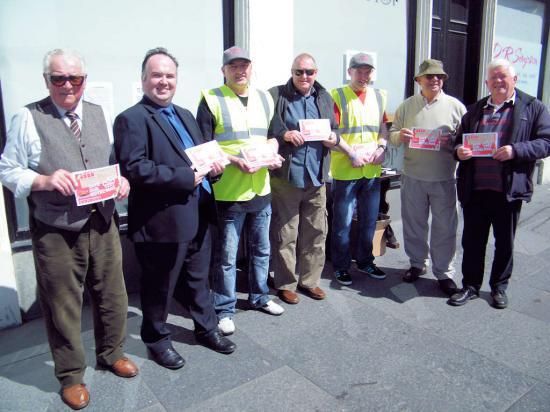 By the end of 2013 the Royal Mail as we know it could be finished. Privatisation is once again within the governments sights. Public outrcy previously stopped this when it was attempted. But this time the government look set to go hard at the sell-off.

Campaigns are already on the rise across the UK and Scotland where postal services are vital for many communities particulary in rural areas and for businesses everywhere.

The Royal Mail has improved its profitability recently due to increased charges and more efficiency. This will not save it from the current onslaught against what was once one of the UK's finest institutions delivering services to every home and business in the country. The big question is will private companies be interested in that service or merely in creaming profits from the organisation to keep their shareholders happy.

Who is affected?
Everyone who ever gets a letter or send something by post bot private individuals and businesses.

Will it cost more to use?
Almost certainly as can be seen by previous privatisations - electricity, gas, water - did you see anything except increased charges?

Caithness postal workers were joined by Wick councillors Bill Fernie and Neil Macdonald and Landward councillor Willie Mackay at Market Square in Wick on Saturday 6th July 2013 to draw attention to the online petitions and postcard campaign to MP's asking them to ensure privatisation does not go ahead.

The groups spoke to passers-by and not one person said they supported privatisation.

What are the likely affects of privatisation?
Increased charges.
Increased cost to businesses.
Closure of more post offices.
Free post for armed services will end.
VAT to be charged on goods and services including stamps.
Threat to rural delivery services - you might be asked to collect mail from offices if you live too far away from the main delivery offices.

The big campaign is to contact MP's and let them know that the public are against this privatisation. Also online petitions are growing.

Check out http://saveourroyalmail.org/ for news about the campaing and updates on what is happening.