Highland students taking steps to success
6th May 2016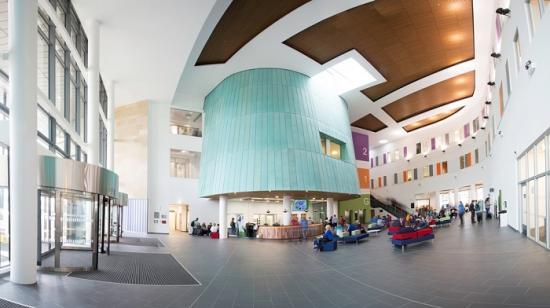 --- More than 200 students enjoy Inverness College UHI CREATE event ---.

--- Highland entrepreneurs offer advice on starting out in business ---.

Budding entrepreneurs in Caithness and Sutherland have been left inspired after they were given advice on how to succeed in business by local industry leaders.

The students from North Highland College UHI joined more than 200 of their colleagues from across the University of the Highlands and Islands network for the interactive virtual student conference, which took place via video link.

Led by the CREATE team at Inverness College UHI in association with Bridge 2 Business, part of Young Enterprise Scotland, the first session saw students receive presentations from local business leaders in a range of industries including craft brewing, personal training and tattooing.

Among those addressing students was Jill Innes, founder of Storyboard Films, a Thurso-based film-maker and cinematographer.

Reflecting on the conference, she said: "An event such as this is a great way to link students' learning experiences to that of real, tangible businesses by showing them how the theory they are learning works in practice.

"Being a new business owner myself, I cannot stress to students enough that, for me (having worked for years in a job that 'paid the bills'), the most important part of my work now is how much it enriches my life. With so much of our lives spent in the work environment, I think this is an important consideration when choosing a career or starting a business. When you find a way of working that you not only thoroughly enjoy, but also feel inspired by, it rarely feels like working at all!"

Reflecting on the event, Mimmi Sadolin, a 22-year-old HNC business student from Inverness, said: "The interactive conference was a terrific experience.

"I was inspired by the passion, enthusiasm and determination shown by the speakers during the event, all of whom are successful entrepreneurs in their own right. The event offered real insight into the steps taken to make it in their chosen fields and brought the idea of starting a business to life."

Students and staff from all colleges within the University of the Highlands and Islands network were involved in the conference, giving people across the network the opportunity to learn about enterprising development. The conference, which was the second annual event of its type, forms the latest attempt by CREATE to give students the opportunity to engage with entrepreneurial role models in the region.

Carol Langston, head of CREATE, said: "The conference was an excellent opportunity for students, helping them see the brilliant entrepreneurial talent which is on their doorstep.

"These events give them the confidence and encouragement to take those first steps into self-employment while preparing for the demands of the modern workplace and laying the solid foundations for a successful career."

Speakers at the CREATE conference were: Billy Andrew, of Inver Ink; Daniel Moore; Seb Jones, of Speyside Craft Brewery; Claire Macleod, of Charles Macleod Butchers; Ingrid Webb, of COPE Ltd; Shirley Spear, of The Three Chimneys; Jill Innes, of Storyboard Films; Nicky Marr.

For more information about Inverness College UHI visit: www.inverness.uhi.ac.uk
For information about North Highland college UHI visit: www.northhighland.uhi.ac.uk

Inverness College UHI's Create Centre was established in 2009 to stimulate and support students, academics and the business community to develop their entrepreneurial spirit, knowledge and skills. For more information visit: www.createhighland.com.
Related Businesses
Related Articles
A new report has revealed that 70.3% of full-time students successfully completed their studies at Highlands and Islands colleges in the 2016 to 2017 academic year. This is higher than the national average figure which shows that 65.3% of students passed further education courses at Scottish colleges in the period.
A new report has highlighted the threat marine plastic pollution poses to seabirds in the northeastern Atlantic region. Researchers found that, of 34 seabird species investigated, 74% have ingested plastic.
Vice-principals take up roles at University of the Highlands and Islands. The University of the Highlands and Islands has appointed three new vice-principals to its senior management team to increase representation from the 13 colleges and research institutions which make up its partnership.
North Highland College UHI are inviting applications for the Engineering and Construction Employability Essentials summer programme. The course is now in its fourth year and run in conjunction with Skills Development Scotland.
A new three-year partnership agreement between North Highland College UHI and Nigg Skills Academy has been signed to deliver engineering skills and qualifications to the Ross-Shire area at their academy in Nigg. Nigg Skills Academy works with employers and industry bodies to deliver engineering skills to meet today's industry demands, has established a memorandum of understanding with North Highland College UHI to continue to provide opportunities for those seeking careers within the engineering and energy industry.
To date, the Inverness Campus project has attracted over £100m of investment, and independent research has shown that it already has potential to support up to 1,300 jobs on site and create 940 new jobs across the Highlands and Islands over the next five years. www.uhi.ac.uk.
North Highland College UHI's evening classes and short courses are a great way for you to learn a new skill, turn a hobby into a money earner or even take the first step on the road to achieving a new qualification. With ILA funding available, you might be able to learn a whole new skill without it costing you a penny! From Digital Photography to Working With Wood, there's something for everyone.
Engineering & Construction "Employability Essentials" course, which runs from 4th July to 5th August. Last year 100% of the attendees went onto into positive destinations (employment, modern apprenticeships or further education), and there are 4 places remaining of the course for this year.
If you will be in 4th, 5th or 6th year in 2016/17 and you are unsure what path to take when you leave school then this course may be for you. This course will provide you with the practical skills and information required to support your success in moving into employment.
North Highland College UHI has received a very positive report following a recent Education Scotland review of its Further Education provision across its campuses in Thurso, Dornoch and Alness. The independent review, carried out by Education Scotland inspectors on behalf of the Scottish Further and Higher Education Funding Council (SFC), took place in February and resulted in an overall judgement of "effective", the highest level possible.