2016 Ready Steady Work course is open for applications
14th May 2016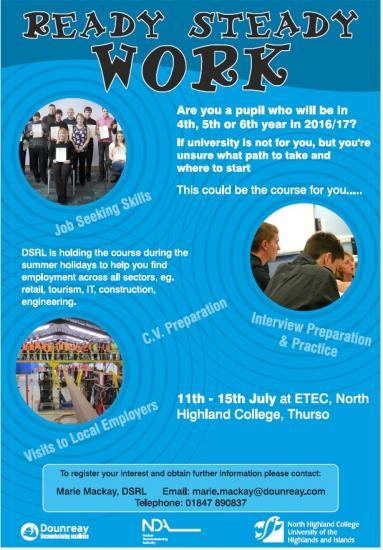 If you will be in 4th, 5th or 6th year in 2016/17 and you are unsure what path to take when you leave school then this course may be for you.

This course will provide you with the practical skills and information required to support your success in moving into employment. The free course will be offered in ETEC, North Highland College from Monday 11th to Friday 15th July 2016.

Further information and application forms can be obtained from Marie Mackay, DSRL.
Email: marie.mackay@dounreay.com or Telephone: 01847 890837.