HIE will continue in its present form, says Chairman
25th November 2016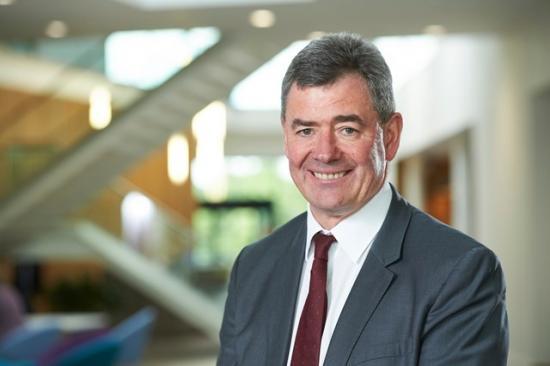 The chairman of Highlands and Islands Enterprise (HIE) has said he is fully confident about the future of the organisation.

Responding to reports this week, speculating about the agencies future following the Scottish Government's review of enterprise and skills bodies, Professor Lorne Crerar, said he had had absolute reassurance from Scottish Government that HIE will continue in its present form.

He added:

"The report on Phase 1 of the Enterprise and Skills Review made very clear that HIE will continue to manage and direct dedicated support for economic and community development across the region.

"The Review has recognised the outstanding success of HIE. Indeed it is testament to that success that there is to be a South of Scotland Agency to replicate the impact HIE has had for businesses and communities across the very diverse economies of our region.

"There will be changes at Board level, with the formation of a new overarching strategic Board to oversee the activities of all the enterprise and skills bodies, which of course includes HIE.

"The Governance arrangements for HIE and how its Board operates has been an important factor in the organisation's success by ensuring the actions we take are cognisant and reflective of the variety of interests and priorities of our businesses and communities.

"We are in close contact with Scottish Government to ensure that going forward HIE is not in any way diminished and hopefully enhanced, and that the important features of our governance are replicated and not diluted in any new arrangements for the future."

The report on Phase 1 of the Enterprise and Skills Review stated that: "Recognising the different social, economic and community development challenges facing the Highlands and Islands, we will maintain dedicated support which is locally based, managed and directed by HIE."

In Parliament on Wednesday (23 November), Cabinet Secretary for Education & Skills, John Swinney, said: "Phase 1 of the enterprise and skills review recommended the creation of a new single strategic Scotland-wide statutory board to co-ordinate the activities of Scottish Enterprise, Highlands and Islands Enterprise, Skills Development Scotland and the Scottish Further and Higher Education Funding Council. Our intention is that, once established, the overarching board will replace individual agency boards while retaining the separate legal status of each of the bodies."
Related Businesses
Related Articles
A kit home and window manufacturer with operations in Caithness and Inverness has been shortlisted for a national award for innovation. Norscot is one of three finalists in the Scottish Knowledge Exchange Awards 2018 Innovation of the Year category, after developing a system for clients to view their new homes on site virtually before building work starts.
A Shetland boat building and engineering company has increased its workforce and is set to expand internationally as orders for workboats grow. Six new jobs have already been created at Malakoff Ltd after opening a new site earlier this year at Greenhead Base in Lerwick.
A £60m fund to keep Scotland at the forefront of low carbon innovation is now open for applications. The Low Carbon Infrastructure Transition Programme (LCITP) will fund large scale projects which support the ambitions of the Scottish Government's new Scotland's Energy Strategy, which was published in December 2017.
A global software development business with its technology hub based in Orkney is moving to larger premises. Kyloe is set to double its staff in the next few years and has secured £191,250 investment from Highlands and Islands Enterprise (HIE) to help it move to a more suitable premises.
Recent VisitScotland figures have highlighted that 62%* of holidaymakers to Scotland said trying locally sourced food and drink is an important part of their visit. Share In a bid to capitalise on the benefits of a close relationship between food and drink producers and the tourism sector, a range of industry representatives and public agencies are working together to develop a new strategy - the 'National Framework to Grow Food Tourism'.
A special week long programme is being held in the Highlands and Islands de-mystifying the ways data can be used to change lives, deliver better services and grow business. Share Highlands and Islands Enterprise (HIE) is co-ordinating a local Fringe programme as part of the Scottish DataFest18 festival, organised by The Data Lab.
Luxury resort Auchrannie has completed its transition to become Scotland's latest employee-owned business, with 160 members of staff becoming owners. Share Located in Brodick on the Isle of Arran, Auchrannie is an award-winning resort comprising two 4-star hotels, thirty 5-star self-catering lodges, two leisure clubs, three individually branded restaurants, a children's Playbarn, an ASPA spa and Arran Adventure outdoor company.
The increasing use of digital services in a connected world brings an increasing threat of cyberattack. The Internet that connects systems doesn't discriminate between the type of traffic it allows on the network, it is our responsibility to manage this when we connect to and use the Internet by recognising and reducing the risk as appropriate.
A new £16 million initiative is to be launched in the Highlands to boost innovation. The Northern Innovation Hub (NIH) will focus on four key industry sectors.
A new residential music studio in the Outer Hebrides is set to capitalise on its scenic location and high-end technology to attract both UK and international recording artists. Black Bay Studio has opened for business on the island of Great Bernera just off the west coast of the Isle of Lewis.