Caithness And Lochaber Confirmed For Norwegian Style Learning Centres
21st February 2017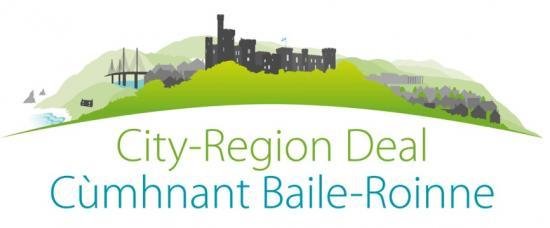 Young people in Caithness and Lochaber will be among the first in Scotland to benefit from new Norwegian style learning centres.

The centres are aimed at helping young people pursue careers in science, technology, engineering, maths and digital (STEMD).

They are being developed by the Science Skills Academy (SSA), a partnership project led by Highlands and Islands Enterprise (HIE), with £3 million from the Inverness and Highland City Region Deal.

They will be modelled on the Norwegian Newton Rooms, which work with schools and local employers to provide inspirational STEMD education in the most remote parts of Norway.

Other organisations behind the initiative include Skills Development Scotland, the University of the Highlands and Islands, The Highland Council and Scottish and Southern Energy (SSE).

The centres will provide resource support for practical STEMD activity in schools and an accessible base for extracurricular projects.

An estimated 1,000 new high-quality jobs in biosciences and a further 5,000 in renewable energy are anticipated in the next five to eight years. Developing a suitably skilled workforce is essential to ensure employers of these jobs locate in the Highlands and Islands.

To that end SSA is planning a series of Newton Room across the region to help ensure there are sufficient numbers of young people with the STEMD skills needed for future economic growth.

SSA funding was confirmed at a formal signing of the £315 million Inverness and Highland City Region Deal on 30 January.

This was signed by Councillor Margaret Davidson, Leader of the Highland Council, Cabinet Secretary for the Economy, Jobs and Fair Work, Keith Brown MSP, The Scottish Government, and Lord Andrew Dunlop, Parliamentary Under Secretary of State (Scotland Office).

At a SSA project steering group meeting in Thurso today (Tuesday 21 February), members discussed potential locations for the Caithness centre. More detailed analysis of these will be carried out before a decision is reached.

A similar meeting next week in Fort William will consider potential locations for the Lochaber centre.

Welcoming the progress, Cabinet Secretary for the Economy, Jobs and Fair Work, Keith Brown, said:

"These new facilities for Caithness and Lochaber will address the shortage of skills related to science, technology, engineering and maths/digital to help us meet current and future needs of the STEM labour market.

"This is a great example of how the Scottish Government's £135 million investment in Inverness and the Highlands through the City Region Deal announced last month will improve access to jobs, education and healthcare and support our commitment to bring economic prosperity to all parts of Scotland."

Andrew Johnston, SSA project director, said:

"This is about taking the best examples of STEMD activity from around the Highlands and Islands, developing them and making them widely available to spark the interest of all young people in the region.

"We are working with partners in the field to provide a coherent STEMD learning experience throughout a young person's education. This in turn will provide opportunities for young people to pursue careers in some of the emerging and future technological developments.

"It's great to be able to confirm the general locations for the first learning centres. There are several potentially suitable sites in both Caithness and Lochaber. We will be exploring these options in detail in order to maximise the benefits the centres will bring.

"Whatever specific locations are chosen the centres will be there for the benefit of all young people across the whole of Caithness and Lochaber."

Councillor Roger Saxon, Area Chair for Caithness, said: "This realises one of our ambitions in the recently published 'Vision for Caithness' and is really good news for Caithness, especially for young people and employers in the area. Newton Rooms are very well equipped science rooms and will encourage primary, high school and tertiary students to study STEM/D subjects, Science, Technology, Engineering, Maths and Digital. It is good to see some of the City-Region Deal money coming to the north and there is no better way to invest this than in building future skills and opportunities in our workforce."

Area Chair for Lochaber Cllr Thomas Maclennan said: "I am delighted to hear confirmation that a Newton Room will be located in Lochaber. This is great news for the local economy which will see a rapid manufacturing expansion over the next few years. Developing STEMD skills is vital to our young population and to the development of a stronger and healthier economy. This creates an opening for major local employers to get involved with shaping the skills base for the future. I am hopeful that this investment from the City-Region Deal will underline the opportunities and signify confidence in the future of Lochaber ."

SSA hopes to have the first STEMD learning centre in place by the end of the year.
Related Businesses
Related Articles
A kit home and window manufacturer with operations in Caithness and Inverness has been shortlisted for a national award for innovation. Norscot is one of three finalists in the Scottish Knowledge Exchange Awards 2018 Innovation of the Year category, after developing a system for clients to view their new homes on site virtually before building work starts.
A Shetland boat building and engineering company has increased its workforce and is set to expand internationally as orders for workboats grow. Six new jobs have already been created at Malakoff Ltd after opening a new site earlier this year at Greenhead Base in Lerwick.
A £60m fund to keep Scotland at the forefront of low carbon innovation is now open for applications. The Low Carbon Infrastructure Transition Programme (LCITP) will fund large scale projects which support the ambitions of the Scottish Government's new Scotland's Energy Strategy, which was published in December 2017.
A global software development business with its technology hub based in Orkney is moving to larger premises. Kyloe is set to double its staff in the next few years and has secured £191,250 investment from Highlands and Islands Enterprise (HIE) to help it move to a more suitable premises.
Recent VisitScotland figures have highlighted that 62%* of holidaymakers to Scotland said trying locally sourced food and drink is an important part of their visit. Share In a bid to capitalise on the benefits of a close relationship between food and drink producers and the tourism sector, a range of industry representatives and public agencies are working together to develop a new strategy - the 'National Framework to Grow Food Tourism'.
A special week long programme is being held in the Highlands and Islands de-mystifying the ways data can be used to change lives, deliver better services and grow business. Share Highlands and Islands Enterprise (HIE) is co-ordinating a local Fringe programme as part of the Scottish DataFest18 festival, organised by The Data Lab.
Luxury resort Auchrannie has completed its transition to become Scotland's latest employee-owned business, with 160 members of staff becoming owners. Share Located in Brodick on the Isle of Arran, Auchrannie is an award-winning resort comprising two 4-star hotels, thirty 5-star self-catering lodges, two leisure clubs, three individually branded restaurants, a children's Playbarn, an ASPA spa and Arran Adventure outdoor company.
The increasing use of digital services in a connected world brings an increasing threat of cyberattack. The Internet that connects systems doesn't discriminate between the type of traffic it allows on the network, it is our responsibility to manage this when we connect to and use the Internet by recognising and reducing the risk as appropriate.
A new £16 million initiative is to be launched in the Highlands to boost innovation. The Northern Innovation Hub (NIH) will focus on four key industry sectors.
A new residential music studio in the Outer Hebrides is set to capitalise on its scenic location and high-end technology to attract both UK and international recording artists. Black Bay Studio has opened for business on the island of Great Bernera just off the west coast of the Isle of Lewis.