The Scottish Parliament Celebrates Scotland Week 2017
31st March 2017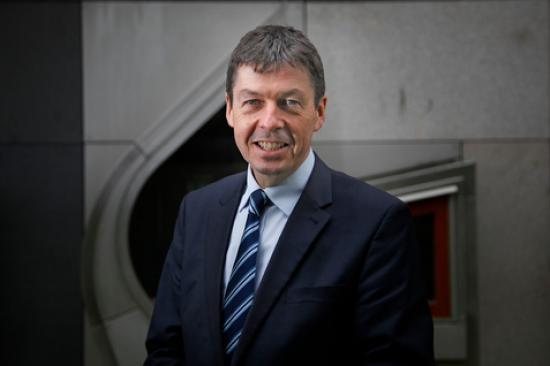 The Presiding Officer, the Rt Hon Ken Macintosh MSP, and Holyrood Conveners Clare Adamson MSP and Edward Mountain MSP will begin a series of engagements on behalf of the Scottish Parliament to mark Scotland Week on Sunday 2 April.

Together, the delegation will visit Winnipeg, Ottawa and New York, meeting with parliamentarians, Scottish organisations working in North America, and helping to mark Tartan Day on 6 April.

The delegation will represent the Parliament at the Tartan Day parade in New York, walking alongside bands, pipers, dancers, and clans from Canada and the US, as well as dozens of Scottish and West Highland Terriers. Prior to this, the Presiding Officer has a busy programme of visits that will see him participate in meetings with the Canadian Senate, House of Commons, and the Legislative Assembly of Manitoba.

Clare Adamson MSP and Edward Mountain MSP will also take part in a number of different engagements relevant to the remits of their committees, including discussions on lobbying, agriculture and parliamentary reform.

The Presiding Officer, the Rt Hon Ken Macintosh MSP said: "Scotland Week and Tartan Day is a great chance for millions of people to mark their connections with Scotland. I am delighted to lead a delegation of MSPs to join them in celebrating those ties, and to foster positive and deep links between our parliaments, countries and communities.

"In addition to the cultural and family histories that have shaped people on both sides of the Atlantic, we hope to build future friendships between the Scottish Parliament, and North America, and to learn from one another along the way."

Other delegation engagements currently include:

Meeting with the Speaker of the Canadian Senate, the Hon George J Furey

Meeting with the Speaker of the Canadian House of Commons, Hon Geoff Regan MP

Meeting with the Legislative Assembly of Manitoba Speaker Myrna Driedger MLA

Meeting with Howard Drake OBE, British High Commissioner

Meeting with the British Consul in Winnipeg

Meeting with the St Andrew's Society of Winnipeg and Scottish Society of Ottawa

Meeting with the Canadian Commissioner of Lobbying

Meetings with government Ministers in Winnipeg and Ottawa on agriculture and aquaculture

Kirkin' of the Tartan service ahead of Tartan day Parade

Other discussions on lobbying, cross party groups, aquaculture, agriculture, parliamentary reform

Clare Adamson MSP is Convener of the Standards, Procedures and Public Appointments Committee. Edward Mountain MSP is Convener of the Rural Economy and Connectivity Committee.

Since 1998, Tartan Day has been recognised by the U.S. House of Representatives as an official celebration of the contribution of American-Scots to U.S. culture and life. Over the past 13 years Scotland-focused activity around Tartan Day has grown into a week-long programme to promote Scotland in North America and is now called Scotland Week.

Scotland Week 2017 is a week long programme of events in Canada and New York, aiming to promote all things Scottish. Fifty million people across the world claim Scottish heritage - the majority being in America and Canada.

Further information about all the events in Scotland Week (external website) can be found online.

http://www.scotland.org/whats-on/scotland-week

The Scottish Parliament's budget for all aspects of Scotland Week has been capped at £30,000 since 2009.