Hospitality North Highlands - Thinking About A Career in Hospitality?
13th July 2017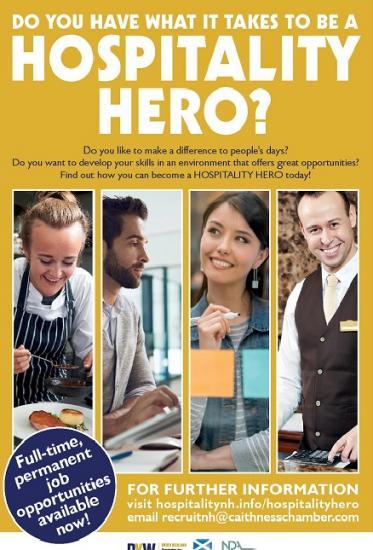 Hospitality North Highlands is a new initiative set up in partnership with Recruit North Highlands to encourage young, enthusiastic and passionate individuals to consider pursuing a career in the hospitality sector. Hospitality North Highlands is working alongside businesses within the North Highland region to offer traineeships/apprenticeships/SVQ's for young individuals looking to pursue a career hospitality.

The Hospitality North Highlands initiative is a fantastic opportunity for you to begin your career in the hospitality industry enabling you to learn on the job, gaining valuable, practical experience while achieving a qualification. Whether the desired profession is in management, culinary, front of house, administration or housekeeping - hospitality businesses of the North Highlands are waiting for you!

You can see all the latest fantastic apprenticeships, internships and other vacancies across the region on our Job Vacancies page!