Your Views Wanted On Draft Local Housing Strategy
20th July 2017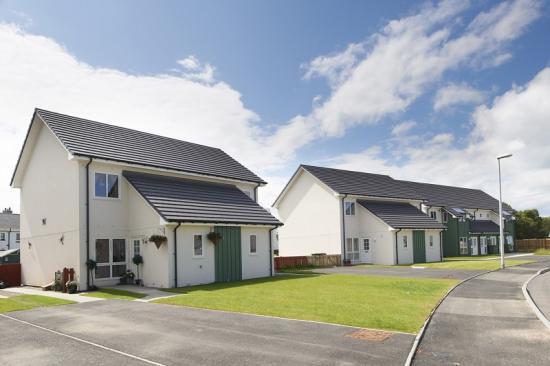 The Highland Council is looking for your views on our draft Local Housing Strategy.

The strategy sets out our aims for housing over the next 5 years and what we will do to. :-

* Increase the supply of homes in Highland so that we have enough houses in the right places to meet housing needs

* Support people to live independently for as long as possible in their own homes and communities

* Prevent and respond to homelessness and make sure people have the right help to let them make decisions on their housing options

*Improve the condition of housing and minimise fuel poverty to improve the quality, comfort and affordability of homes

Cllr Allan Henderson, Chair of the Council's Places Committee, said. "Housing is one of life's basic needs. Everyone should have a good quality home that they can afford to live in and heat. Good quality, affordable housing helps people to enjoy better health and achieve their full potential. Good housing also contributes to stronger communities that benefit everyone living in them.

"We want to know what you think about our strategy and the actions we are proposing. You can find the strategy on our website together with a short survey."

Read the strategy http://www.highland.gov.uk/info/917/housing/658/housing_strategy

Responses to the survey should be sent by by 18 August 2017.
Related Businesses
Related Articles
Highland Councillors agreed a council tax increase of 3% which will mean an increase of £35.93 per annum on a Band D property. Overall, the budget gap of £15,146 million has been met by a package of savings which includes increasing Council Tax income by £3.448 million, increasing income by £3,059 million, setting a target of £2,250 million to be saved through Redesign and reducing expenditure by £5.1 million.
Redesign is about the Council being more open-minded to new ways of delivering services, more commercially-minded to raise income to support services and jobs across the region and being more community-minded, listening locally and supporting more community-run services. The Highland Council is seeking to release over £2.2 million in savings this year through redesign projects.
An election will take place for Dunnet and Canisbay Community Council on Wednesday 21 February 2018. The maximum permitted membership for the Community Council is 7 and as 8 nominations have been received, the 1349 electors in the community council area are being invited to cast their vote via a postal ballot.
Over three thousand people visited Inverness Town House last weekend to see for themselves the completion of interior works on the public historic Grade A listed building following recent renovations. Around 2,000 visitors passed through the Town House doors on Saturday 10th and another 1,200 people on Sunday 11th February.
Nomination packs for prospective candidates for the Caol and Mallaig Ward by-election are now available from The Highland Council's website. The by-election is being held following the sad death of Councillor Billy MacLachlan who was one of three Councillors representing Ward 11.
Maps of the Council's gritting routes by priority and policy are available online at www.highland.gov.uk/gritting The information provided is a summary of reports from operational staff and is intended to give a general indication of typical conditions in each area at a point in time. It is not intended to imply that any individual route is entirely snow and ice free and drivers must be aware that conditions can change rapidly and make their own assessment of conditions for travelling.
In recognition that roads are a high priority for communities in Highland the Administration at The Highland Council will be putting forward a budget on Thursday (15 February) that protects the budget for local roads. Chair of the Environment, Development and Infrastructure Committee, Councillor Allan Henderson said: "We have nearly 7,000 kilometres of roads in the Highlands and this network is vital to our rural communities and lifeline services.
The Highland Council is asking stakeholders and members of the public for feedback on new draft guidance aimed at ensuring high quality designs for traditional, replacement and new shopfronts. Not only does the draft Shopfront Design Guide: Planning Guidance provide advice to help promote good quality applications but it encourages developers and applicants to consider design at the earliest stage in their proposals.
The Highland Council Budget team have agreed their final budget proposals which will go to Council for agreement on 15 February 2018. Budget Leader Councillor Alister Mackinnon said: "We have done everything we can to protect frontline services and jobs in a good budget.
The timetable for the election for the return of a councillor for the Caol and Mallaig ward of The Highland Council has been announced today (Monday 5 February) The by-election is being held following the sad death of Councillor Billy MacLachlan who was one of three Councillors representing Ward 11. The other Ward members are Councillors Allan Henderson (Independent) and Ben Thompson (Independent) The Notice of Election and Nomination Form will be published on the Council's website www.highland.gov.uk (external link) on Tuesday 13 February.