Independent councillor returns in by-election - Tain and Easter Ross by-election results
29th September 2017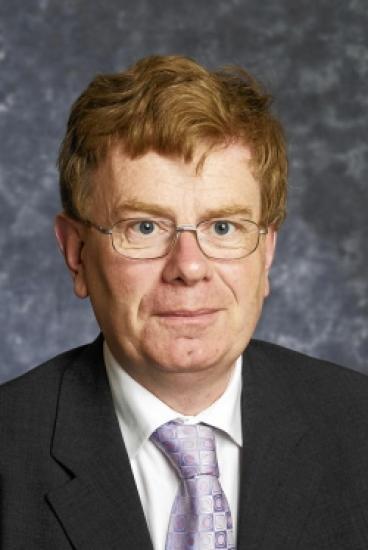 The by-election for a councillor to represent the Tain and Easter Ross Ward on The Highland Council has been won by Alasdair Rhind (Independent) who was one of six candidates who contested the vacancy.

The bi-election was brought about by the resignation of Jamie Stone following his success in the Westminster elections

He joins Councillors Fiona Robertson (Independent) and Derek Louden (SNP) in representing Ward 7 on The Highland Council.

Voting was by the single transferable vote and Alasdair Rhind emerged as the winner at the 3rd stage of the count, gaining a total of 1,290 votes. This increases the number of independents on the council to 30.

The electorate was 7,190 and a total of 2,593 ballots papers were returned giving a turnout of 36.1%. There were 29 spoilt ballot papers.

Following the count which took place this morning at the Duthac Centre in Tain, Cllr Alasdair Rhind said: "I'm delighted to be back to represent the people of Tain and Easter Ross and would like to thank everyone who voted for me and who helped in my campaign. I've had a five month holiday from Highland Council so it is a joy to be back and I look forward to working with Fiona and Derek to the benefit of everyone who lives in our ward."

The Highland Council is made up of 74 elected members. The new representation is Independent 30; Scottish Conservative and Unionist 10; Scottish Green Party 1; Scottish Labour Party 3; Scottish Liberal Democrats 9; Scottish National Party 21.
Related Businesses
Related Articles
Nominations are being invited from people seeking election onto eight community councils across the Highlands. The resignation of some members have brought the following six community council's down to below half of their memberships so interim elections have been called in order to fill the vacancies.
The Highland Council and its Commercial and Procurement Shared Services partners Aberdeen City and Aberdeenshire Councils are running a series of events to help businesses supply to the public sector. Some of the events are hosted by other organisations and we will be signposting suppliers to these as well.
Leader of the Highland Council, Margaret Davidson has moved to reassure communities about forthcoming budget decisions. She said: "No decisions will be made until the Council meets on 15 February.
At Highland Council work has been ongoing for some months to prepare a Revenue and Capital Budget for 2018/19 and beyond, with the anticipation of a significant cut to available funds. The Scottish Government's proposed grant settlement was announced on 14 December 2017.
Around £3 million of funding has been agreed for a ground-breaking Highland project that could transform the lives of people with complex health needs as part of the Inverness and Highland City Region Deal. The business case for the 'FitHome' assisted living project was approved in November last year with £3m funding from the Scottish Government.
An article in the Press and Journal today 9th January 2018 highlights the cuts in staffing levels across Scottish councils with Highland being one of the highest. In 2009 Highland had 9953 Full-time Equivalent Staff and in 2017 it had dropped by 21% to 7838.
Highland Council Trading Standards team has recently seen an increase in scams targeting Highland businesses. The most common scams reported by businesses relate to marketing and publishing but other frauds such as those involving demands for payment for unsolicited goods sent to businesses (such as ink cartridges which were never ordered) are also on the rise.
Cognitive improvements to be included in Blue Badge scheme The disabled person's parking badge pilot, which was launched in April 2016, has been made permanent by the Scottish Government. The eligibility criteria were revised and extended under a pilot to allow carers and relatives of people who pose a risk to themselves or others in traffic to apply for a disabled person's parking badge, provided they meet the criteria.
People looking to pick up a New Year bargain in the sales on the internet, by mail order or on the high street are being encouraged by The Highland Council's Trading Standards team to be aware of their consumer rights and to stay safe online from scams and fake websites that try to dupe inexperienced online shoppers trying to buy a bargain. Consumers have extra protection when they shop online.
The British Hospitality Association secured a major victory today (21 December2017) as the Scottish Government confirmed that any plans for a 'tourist tax' in Edinburgh - or any other Scottish cities - are firmly off the table. The BHA has been campaigning consistently for over six years against the implementation of any such additional and uncompetitive tax and is delighted that the Scottish Government has recognised our reservations.