Permanent Extension To Blue Badge Scheme Criteria
27th December 2017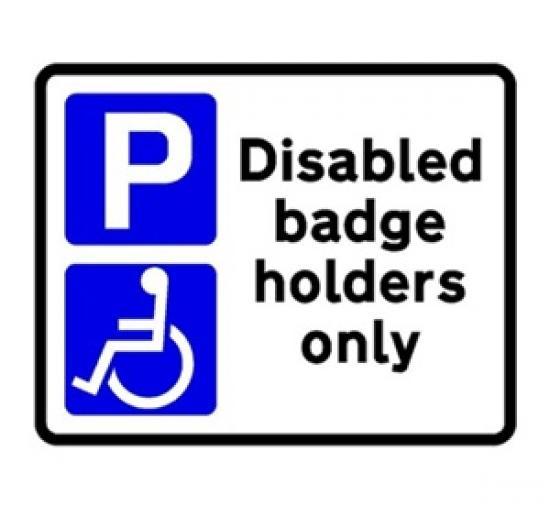 Cognitive improvements to be included in Blue Badge scheme

The disabled person's parking badge pilot, which was launched in April 2016, has been made permanent by the Scottish Government.

The eligibility criteria were revised and extended under a pilot to allow carers and relatives of people who pose a risk to themselves or others in traffic to apply for a disabled person's parking badge, provided they meet the criteria.

The Transport Scotland Blue Badge Working Group, established in 2015, has been evaluating the pilot and put forward recommendations that the extension should be made permanent, which has now been agreed.

Transport Minister Humza Yousaf said: "I am delighted that the Scottish Government can permanently extend the criteria around the Blue Badge. It's so important that people with disabilities, including cognitive impairments, can live a life of equal opportunities similar to other people.

"Transport Scotland has been working hard to identify and remove barriers which make journeys unfeasible or unpleasant. I want to thank the members of the Blue Badge Working Group, who, since 2015, have been working to develop and evaluate recommendations to improve the scheme.

"Their findings are clear. This extension in criteria has made it easier for relatives or carers looking after people with conditions like dementia, autism and Down's syndrome to get closer to their destination - minimising the risks posed by traffic.

"By making the extension to the scheme permanent, people can continue to benefit from support which can greatly reduce barriers through the provision of more accessible parking."

Iain Smith, Policy and Engagement Team Manager at Inclusion Scotland and member of the Blue Badge Working Group, said:

"Inclusion Scotland welcomes the Scottish Government's decision to make permanent the extension of the scheme. Blue badges support independent living by enabling people who would otherwise not be able to get out and about to access facilities such as work, education, community, social or health services in the same way as others can."

Elaine Harley, Helpline Manager at Alzheimer Scotland and member of the Blue Badge Working Group, said: "Alzheimer Scotland warmly welcomes the Minister's decision to permanently extend the Blue Badge scheme to cover people living with a cognitive impairment. Our staff tell us that people with dementia and their carers have benefitted greatly from having a Badge, and that it helps to improve their access to all community services. This is an important part of maintaining active participation in their local area."

Councillor Alister Mackinnon, Chair of the Council's Corporate Resources Committee, endorsed this improvement and said "I applaud Highland Council staff and customers who all played a pivotal part in the pilot to extend the Blue Badge scheme in a way that takes account of the potential risk an applicant may pose to themselves or others in traffic. This extension to the scheme will create opportunities for carers and Blue Badge holders to be better socially included and safer when travelling and participating in everyday life within our communities."

The Council's Welfare Support Team regularly help carers and their families to successfully apply for a Blue Badge. Anyone requiring help to apply for a Blue Badge should contact the Team on 0800 090 1004. Alternatively, your local Citizens Advice will be able to assist.
Related Businesses
Related Articles
At Highland Council work has been ongoing for some months to prepare a Revenue and Capital Budget for 2018/19 and beyond, with the anticipation of a significant cut to available funds. The Scottish Government's proposed grant settlement was announced on 14 December 2017.
Around £3 million of funding has been agreed for a ground-breaking Highland project that could transform the lives of people with complex health needs as part of the Inverness and Highland City Region Deal. The business case for the 'FitHome' assisted living project was approved in November last year with £3m funding from the Scottish Government.
An article in the Press and Journal today 9th January 2018 highlights the cuts in staffing levels across Scottish councils with Highland being one of the highest. In 2009 Highland had 9953 Full-time Equivalent Staff and in 2017 it had dropped by 21% to 7838.
Highland Council Trading Standards team has recently seen an increase in scams targeting Highland businesses. The most common scams reported by businesses relate to marketing and publishing but other frauds such as those involving demands for payment for unsolicited goods sent to businesses (such as ink cartridges which were never ordered) are also on the rise.
People looking to pick up a New Year bargain in the sales on the internet, by mail order or on the high street are being encouraged by The Highland Council's Trading Standards team to be aware of their consumer rights and to stay safe online from scams and fake websites that try to dupe inexperienced online shoppers trying to buy a bargain. Consumers have extra protection when they shop online.
The British Hospitality Association secured a major victory today (21 December2017) as the Scottish Government confirmed that any plans for a 'tourist tax' in Edinburgh - or any other Scottish cities - are firmly off the table. The BHA has been campaigning consistently for over six years against the implementation of any such additional and uncompetitive tax and is delighted that the Scottish Government has recognised our reservations.
Chief Executive of The Highland Council, Steve Barron said: "The Council is continuing to do all it can to support employees who lost their jobs following the change in contract for the processing of recycled waste. Evanton-based William Munro Construction laid off the staff after Highland Council transferred a recycling contract.
The Highland Council has successfully prosecuted a food business after discovering unsafe hygiene practices in the transportation of food. An investigation by officers of the Council's Environmental Health Team discovered that N E Meats Ltd of Newcastle had been transporting and delivering foods from the North of England to the Highlands without any temperature control measures.
The Commission on Highland Democracy has this week launched its report at the meeting of The Highland Council. The Commission, which was supported in its work by The Highland Council, but is independent, has produced a comprehensive analysis of the state of democratic participation in Highland.
Maps of the Council's gritting routes by priority and policy are available online at www.highland.gov.uk/gritting The information provided is a summary of reports from operational staff and is intended to give a general indication of typical conditions in each area at a point in time. It is not intended to imply that any individual route is entirely snow and ice free and drivers must be aware that conditions can change rapidly and make their own assessment of conditions for travelling.