Highland Council Rescue Plan For Caithness Horizons Approved
29th May 2019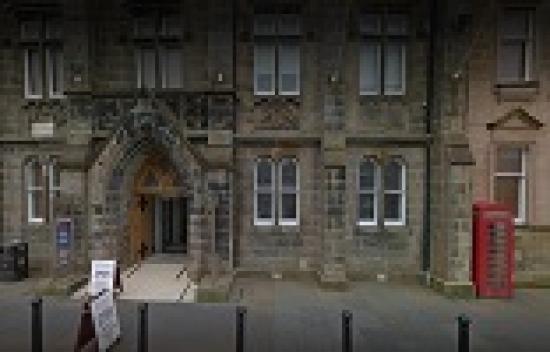 Re- opening on the horizon for Caithness.

Highland Council's Care Learning and Housing Committee today agreed a package of revenue and capital funding which is a major milestone towards the re-opening of Caithness Horizons, Thurso.

The Council agreed to commit revenue funding of £75k p.a. for 3 years, and capital funding of up to £204k to allow the most immediate building works to be addressed over the coming months.

The timescale for re-opening has yet to be confirmed, pending formalisation of funding and other arrangements with Dounreay Site Restoration Limited (co-funder) and High Life Highland (proposed new operator), and clarity of the timescale for building works.

The Council, working with partners, will provide further information as these matters are progressed.

Chair of the Caithness Committee Cllr Matthew Reiss welcomed the investment. He said: "This is excellent news for Caithness and in particular for the town centre in Thurso."

Chair of the Care, Learning and Housing Committee, Cllr John Finlayson added: "I am pleased that this significant investment has been agreed today. This heralds a fresh start for Caithness Horizons."

Caithness Horizons opened in December 2008 in the former Town Hall of Thurso.
Related Businesses
Related Articles
The Highland Council has launched a free helpline to give assistance and to collect details of individuals and community groups looking to provide volunteering support during Covid19. The single line number - 0300 303 1362 - will connect callers to relevant Council specialist teams and will operate Monday to Friday from 8am to 6pm.
Highland Council will be providing e-vouchers to families to support access to free school meals from week commencing 30 March 2020. This innovative and easy-to-use service will ensure over 4,000 school children will continue to receive support for school meals while schools are closed.
The Council has been working at pace to set up centres for the children of key workers. Anyone who has applied for a place at one of the key worker hubs in the Highland Council area will be contacted by the end of today (Wednesday 25th) with confirmation of the arrangements that have been put in place.
THE HELPLINE GOES LIVE TODAY FROM 2:00pm ONWARDS. The Highland Council has launched a free helpline to give assistance and to collect details of individuals and community groups looking to provide volunteering support during Covid19.
Due to the COVID19 restrictions and the closure of Council Service Points, there has been a change in the way Highland Council provides its Homeless services. If you become Homeless, please contact the Council's Service Centre on 01349 886602 (during office hours) and 01349 886691 (out of hours) for further help and support.
As a landlord, the Council's priority is maintaining the welfare of our tenants and providing you with essential services at this difficult time. The situation is changing daily, but this bulletin contains the most up-to-date information about where you can seek advice if you have any concerns about your wellbeing, income or other tenancy matters.
The Highland Council today launched on behalf of the Scottish Government, the COVID-19 business grant scheme. Grants of £10,000 and £25,000 are available for eligible businesses.
In light of the UK and Scottish Government's decision tonight to begin a three-week lockdown in order to delay the spread of the Coronavirus, the Highland Council has taken the decision to cancel the provision of school meals tomorrow Tuesday 24th March. The current format of provision would involve staff and children gathering at school premises and this would go against national advice and directives.
The Highland Council is offering its 9,500 staff and their family members, a new, free and confidential Employee Assistance Programme (EAP) service. The local authority has partnered up with an organisation called Spectrum.Life to provide staff with free mental wellbeing support, fitness plans, legal assistance, financial advice, and eLearning content related to a variety of wellbeing topics.
The Highland Council is preparing to launch dedicated Freephone helplines from tomorrow. One will focus on providing advice and support for people who want to know how they can volunteer and for anyone needing assistance and help.