Highland Council Rescue Plan For Caithness Horizons Approved
29th May 2019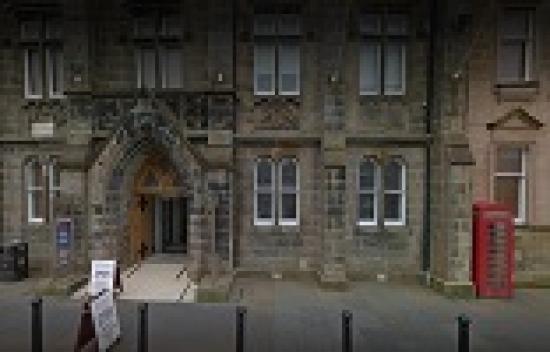 Re- opening on the horizon for Caithness.

Highland Council's Care Learning and Housing Committee today agreed a package of revenue and capital funding which is a major milestone towards the re-opening of Caithness Horizons, Thurso.

The Council agreed to commit revenue funding of £75k p.a. for 3 years, and capital funding of up to £204k to allow the most immediate building works to be addressed over the coming months.

The timescale for re-opening has yet to be confirmed, pending formalisation of funding and other arrangements with Dounreay Site Restoration Limited (co-funder) and High Life Highland (proposed new operator), and clarity of the timescale for building works.

The Council, working with partners, will provide further information as these matters are progressed.

Chair of the Caithness Committee Cllr Matthew Reiss welcomed the investment. He said: "This is excellent news for Caithness and in particular for the town centre in Thurso."

Chair of the Care, Learning and Housing Committee, Cllr John Finlayson added: "I am pleased that this significant investment has been agreed today. This heralds a fresh start for Caithness Horizons."

Caithness Horizons opened in December 2008 in the former Town Hall of Thurso.
Related Businesses
Related Articles
The Highland Council was one of the first local authorities in Scotland recognised to develop a Schools Digital Learning Hub, which provides a resource for staff, parents and pupils to support home learning. Prior to Covid-19, we had an estate of 27,000 Chromebooks that were already a part of our ICT in Learning Strategy.
Earlier today (Wednesday 1 July 2020) members of The Highland Council's Economy and Infrastructure Committee had the opportunity to discuss (by video conference) progress made with the Corran Ferry Project which is reviewing the options for securing a replacement ferry and considering the way forward for the future operation and management of the service. The Corran ferry service has reached a critical point and strategic decisions need to be made.
As Scotland prepares for the easing of lockdown and the re-opening of the tourism and hospitality sector, The Highland Council's Environmental Health are advising holiday accommodation providers to make sure their private water supplies are safe to drink. A large number of self-catering and tourist accommodation in the Highlands are served by private water supplies and with these being closed during the lockdown period, the water supply system may not have been maintained and could create a risk to the quality and safety of the drinking water.
Lesley, who previously worked for Hackney Local Authority in London, expressed how much she has enjoyed working for the Council. Lelsey started with highland council on 13 August 2019.
Following Scottish Government guidance on returning to construction sites across Scotland, works will be restarting on the EES:ABS scheme across the Highlands. In line with the guidance, contractors will be undertaking phased restarts and adhering to social distancing to allow workers to return to construction sites gradually while using measures such as hand hygiene.
Two prominent derelict buildings in Wick High Street are to be demolished following decades lying empty. Numbers 30 and 126 (known locally as Dominoes (the former cinema) and Sloans are to benefit from demolition and site clearance, before ownership is returned to the local community.
Highland Council has produced a new video which shines a spotlight on how children across the region have been able to continue learning during lockdown. Last month the Council produced a video 'Learning During Lockdown' to highlight how teachers were able to continue to deliver education despite the closure of school across the UK.
The Leader of The Highland Council has written to the Cabinet Secretary for Transport, Infrastructure and Connectivity, Michael Matheson MSP, raising her deepest concerns over Eastern Airways decision to withdraw their Wick - Aberdeen Service. The decision by Eastern Airways follows Loganair's earlier decision to withdraw its Wick-Edinburgh route, which now leaves Wick John O'Groats Airport with no commercial services operating.
£257.6 million to help tackle COVID-19 approved by Parliament. Almost £258 million of additional funding for vital local services, such as food provision for those in need, education and social care, has been approved by the Scottish Parliament.
The Highland Council is inviting private landlords and providers of short-term lets, including Air B&B hosts who may be interested in leasing their property to the Council to get in touch. Chair of the Housing and Property Committee, Councillor Ben Thompson said: "The COVID-19 outbreak has affected all aspects of our daily lives and we have seen increased pressure on our homelessness service, including demand from the loss of tied accommodation in the hotel industry.