Public warned of algal bloom presence at Loch Watten, Caithness
13th August 2019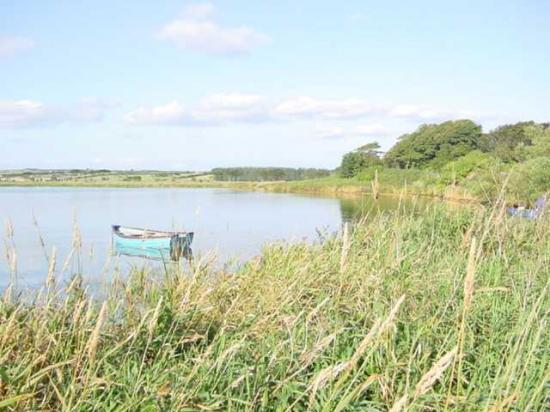 The Highland Council is warning the public of the presence of an algal bloom at Loch Watten, Caithness, following an examination of sample water on Monday (12/08/19).

As a precautionary measure, environmental health have posted notices next to the water body, warning that contact with the algal scum or material should be avoided. Adjoining landowners and fishing interests have been advised of the situation as have NHS Highland and SEPA.

Guidelines for safe-practice in managing recreational waters published by the World Health Organisation indicate that during formation of cyanobacterial scum there may be potential for acute poisoning, long-term illness with some cyanobacterial species, and short-term adverse health outcomes, e.g. skin irritations, gastrointestinal illness.

Posters erected in the Loch Watten area warn the public that:

Swallowing the water or algal scum can cause stomach upsets or more serious health effects.

Contact with the water or algal scum can cause skin problems.

It is a sensible precaution for you, your children and your animals to avoid contact with the scum and water close to it.

Blue-green algae exist in fresh waters in Great Britain and throughout the world; they are noticed when their concentrations increase to form 'blooms' and when they form scums - looking like blue-green paint - or when they collect on the shore line.

Some blue-green algae may give rise to adverse medical effects – but not always.

Effects on people coming into contact with toxic scums include skin rashes, eye irritations, vomiting and diarrhoea, fever and pains in muscles and joints. Toxic algae have caused deaths of livestock and dogs, waterbirds and fish. The treatment of water supplies removes blue-green algae and additional treatment may be applied to destroy or remove toxins should they arise. The actions currently taken are precautionary.

The behaviour of algae is erratic.

The level of its toxicity can fluctuate; it can appear one day, be dispersed by the wind and mixing and re-accumulate at any time.
Related Businesses
Related Articles
Consumer complaints about second-hand cars have topped the complaints "league table" in Scotland for many years. Common problems include mechanical issues, misdescribed cars and history.
Changes to a number of Polling Districts and Polling Places in the Highlands were agreed yesterday (Thursday 5 September 2019) at the meeting of The Highland Council. Members approved a new Scheme of Polling Districts and Polling Places that will be in place for the next four years.
As part of The Highland Council's Redesign, the Council has announced two further appointments to new posts of Executive Chief Officer (ECO). Stuart Black, Director of Development and Infrastructure, will take up the post of ECO for Transformation and Economy at the end of the month.
Kings Golf Club Inverness, (formerly known as Torvean Golf Club), has officially opened a new course and clubhouse on the north side of the A82 trunk road, on the outskirts of Inverness, marking the completion of a £12.35M investment as part of the Inverness West Link Road project. The official opening ceremony took place today, Friday 30th August 2019, with special guest Bernard Gallagher, former three times Ryder Cup Captain and the Provost of Inverness Helen Carmichael.
The Highland Council is now inviting applications for Community Transport grant funding, to cover the three-year period from April 2020 - March 2023. The Council encourages both current grant recipients and new applicants to submit applications.
During the Caithness Committee on Tuesday 27 August 2019 Members had the opportunity to review progress of the capital programme for the area and scrutinise the amount of money spent to date. The current year's capital investment allocation for projects in the Caithness area is £4,210,000.
Members have, at a special council meeting today, agreed a top priority for the Scottish Government New Schools Investment Programme bid. Members agreed that the proposed Tain 3-18 Campus project is nominated as The Highland Council's priority for consideration by the Scottish Government for inclusion in the initial phase of the New Schools Investment Programme with a delivery timescale by the end of 2021.
At this time of year many householders are thinking of their gardens, keeping them tidy or seeing to those jobs that need done before the weather turns. This is also the same time of year for criminals to take advantage of this and prey on the unsuspecting.
The Council has successfully distributed more than 20,000 Chromebook devices to all its schools to support learners to acquire key technology and life skills in facilitating a digitally enabled generation. Based on the ICT in Learning Strategic Action Plan 2015, The Highland Council started the Chromebook Project in November 2017 where every pupil in P6-S6 will be allocated a Chromebook for their use in school and at home for educational purposes and P1-P5 pupils will have access to Chromebooks at school on a 1:5 ratio.
Considerable effort has been focussed on returning young people to Highland. Since the Councils enhanced Placement Programme began in June 2018, 34 young people have returned to Highland or circumvented OOA (Out of Authority) avoiding costs of over £5M as compared with these young people remaining out of area for a year.