Public warned of algal bloom presence at Loch Watten, Caithness
13th August 2019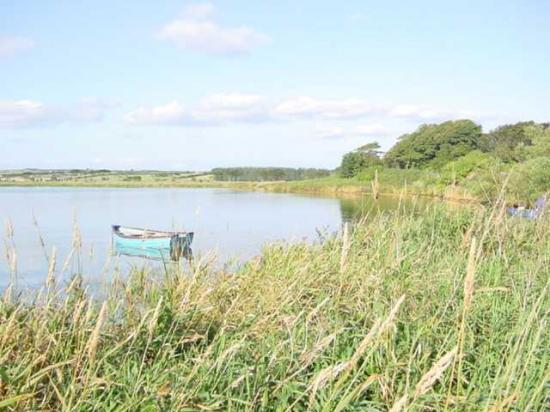 The Highland Council is warning the public of the presence of an algal bloom at Loch Watten, Caithness, following an examination of sample water on Monday (12/08/19).

As a precautionary measure, environmental health have posted notices next to the water body, warning that contact with the algal scum or material should be avoided. Adjoining landowners and fishing interests have been advised of the situation as have NHS Highland and SEPA.

Guidelines for safe-practice in managing recreational waters published by the World Health Organisation indicate that during formation of cyanobacterial scum there may be potential for acute poisoning, long-term illness with some cyanobacterial species, and short-term adverse health outcomes, e.g. skin irritations, gastrointestinal illness.

Posters erected in the Loch Watten area warn the public that:

Swallowing the water or algal scum can cause stomach upsets or more serious health effects.

Contact with the water or algal scum can cause skin problems.

It is a sensible precaution for you, your children and your animals to avoid contact with the scum and water close to it.

Blue-green algae exist in fresh waters in Great Britain and throughout the world; they are noticed when their concentrations increase to form 'blooms' and when they form scums - looking like blue-green paint - or when they collect on the shore line.

Some blue-green algae may give rise to adverse medical effects – but not always.

Effects on people coming into contact with toxic scums include skin rashes, eye irritations, vomiting and diarrhoea, fever and pains in muscles and joints. Toxic algae have caused deaths of livestock and dogs, waterbirds and fish. The treatment of water supplies removes blue-green algae and additional treatment may be applied to destroy or remove toxins should they arise. The actions currently taken are precautionary.

The behaviour of algae is erratic.

The level of its toxicity can fluctuate; it can appear one day, be dispersed by the wind and mixing and re-accumulate at any time.
Related Businesses
Related Articles
Extra cash in the pockets of low income families Eligible parents of children aged four and five are being encouraged to apply for financial support worth £250. The one-off £250 payment is currently open to eligible families with a child who was born between 1 March 2015 and 29 February 2016 and who is old enough to start primary one this year.
Works on the Inverness West Link Stage 2 were suspended on the 24 March 2020 following COVID-19 guidance from the Scottish Government. The Highland Council has been in dialogue with Contractors RJ McLeod and has agreed that essential works are required to begin to address safety issues but primarily the works to be undertaken are to provide for physical distancing and encourage active travel, walking, wheeling and cycling as part of, and to augment the successful Spaces for People project.
The COVID-19 small business and self-catering grant schemes, set up to help companies stay in business during the coronavirus crisis, have now paid out £59,628,750 to over 5500 Highland businesses. The Council has now processed 99% of the applications received since the grant schemes opened.
Blueprint for safe return to classes. Detailed guidance on practical measures to allow schools to re-open on 11 August has been published.
The Highland Council is assessing the implications of the First Minister's announcements made on the 21st May about the first stage relaxation of lockdown, concerning teachers and other education staff returning to the workplace during June to prepare for the return to school and settings on 11th August. Highland Council's Education Committee Chair, Cllr John Finlayson said: "The return to workplace and Highland schools for our Education staff will have to be undertaken carefully and gradually.
The Highland Council's Environmental Health Team is advising consumers to use their water wisely and check their private water supply systems for any signs of water leaks or risks of contamination. A private water supply is a property that does not have a Scottish Water mains water connection.
The Highland Council can now confirm which of the Household Waste Recycling Centres (HWRC) across the region will re-open from Monday 1st June 2020. A phased approach to re-opening the sites will be adopted with strict controls in place to help manage social distancing and to ensure the anticipated high number of visitors and volume of waste can be handled safely and efficiently.
The Highland Council's Housing Service currently operates an annual garden aid scheme, cutting grass in approximately 1,300 council house gardens. The Garden Aid service is for older or disabled tenants who don't have anyone to help them cut their grass.
Following an ambitious bid by Highland Council supported by NHS Highland, to deliver rapid active travel interventions in response to the Coronavirus pandemic, The Highland Council has been awarded £752,954 from the Scottish Government's Spaces for People fund, which is administered by Sustrans. Over the coming weeks towns across Highland and the City of Inverness will see a roll-out of temporary walking, wheeling and cycling infrastructure along priority routes.
Public assurance is being provided by Highland Council that the organisation is fully transparent and accountable during the COVID-19 emergency response as it publishes decisions made by its group of senior officers - or Gold Group* - under emergency procedures. The list of decisions made since 19 March 2020 is on the Council's website at the following link and will continue to the added to and updated as further decisions are made using emergency procedures.