Life Jacket Certification Now Available In Wick From MUT
25th March 2015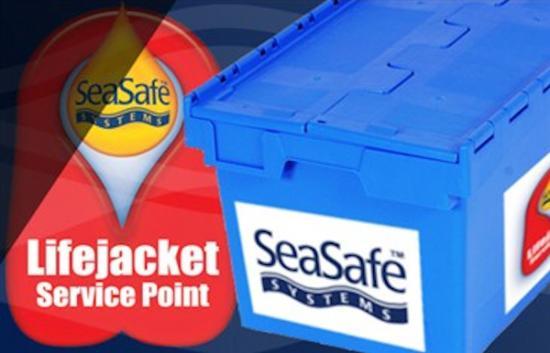 MUT, WATERSPORTS, WICK ARE DELIGHTED TO ANNOUNCE THAT WE ARE NOW A SERVICE POINT FOR SEA SAFE.

THEY OFFER A SERVICE AND CERTIFICATION FOR ANY LIFEJACKETS THAT ARE FOR COMMERCIAL USE.

SeaSafe "No-Hassle" Lifejacket Service Points.

Leave your Life Jacket at your nearest service point.

SeaSafe will collect, examine, service and return, usually within 14 days.

Service & Certification from only £9.95 inc VAT, plus any replacement parts required, carriage is FREE.
Related Businesses
Related Articles
First course being run in Wick Wednesday 30th April 2014 This is a one day course and it covers all the usual first aid subjects, but from a boating perspective. It is aimed at anyone who goes afloat, whether on inland waters, rivers or at sea.
A GROUP of Caithnessians recently had the opportunity to get to grips with the world of undersea robotics. The short training programme was delivered by Wick-based specialist subsea training company Mackay Underwater Technology Limited.
"Professional Equipment for Work & Leisure, At, On or Under the Water" Mackay Underwater Technology - Watersports is based at Wick harbour, close to the marina, and offers a wide range of quality chandlery equipment to the boat user. "With the success of Wick's marina, and the county's deep seated tradition of working at sea, it seemed only logical to expand the business into the chandlery area.