Highlands and Islands Enterprise (HIE)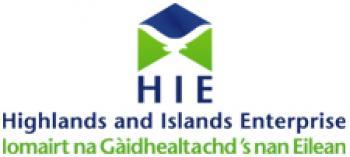 Highlands and Islands Enterprise (HIE) is the Scottish Government's economic and community development agency for a diverse region which covers more than half of Scotland and is home to around 450,000 people.

HIE's role is to develop sustainable economic growth across the region. To achieve this it creates infrastructure for future investment, assists large and small businesses with growth aspirations and has a unique role strengthening communities, particularly in fragile areas. As part of this HIE supports communities to acquire and develop land and other assets.

HIE supports the growth ambitions of business and social enterprise clients by creating close working relationships in order to accelerate growth in turnover, profitability, wage levels, exports and therefore Gross Value Added (GVA) in the HIE area.

HIE also invests in transformational projects across the region to make the Highlands and Islands a more competitive and attractive place to live, work, study and grow.
Postal Address
Highlands and Islands Enterprise (HIE)
Tollemache House
High Street
Thurso
Caithness
KW14 8AZ
Opening Hours
Tuesday :
9:00am - 5:00pm
Wednesday :
9:00am - 5:00pm
Thursday :
9:00am - 5:00pm
News for Highlands and Islands Enterprise (HIE)
More than half (53%) of Highlands and Islands businesses plan to take on new staff in the coming year, and most plan to recruit them from within the region, new research has revealed. Over 1,000 firms took part in the latest quarterly business panel survey carried out by Highlands and Islands Enterprise in February.
Scotland's leading creative industries festival, XpoNorth, has unveiled the next wave of speakers for the one-of-a-kind event this summer in Inverness. Taking place 27-28 of June 2018, XpoNorth 2018 will see a range of leading voices from across the national and international creative industries gather in the Highland capital to deliver one of the most exciting, inspiring, informative and unique events of its kind.
Individuals, businesses and community groups in and around 14 communities in the Highlands and Islands have an extra two weeks to take part in an online survey on rural banking services. Among other things, the survey asks about the importance of being able to withdraw and deposit cash locally, experiences of using Post Office and mobile banking services, and the perceived impacts of local branch closures.
Businesses in the Highlands and Islands looking to grow and become more competitive are set to benefit from a new initiative for entrepreneurs. Highlands and Islands Enterprise (HIE) has teamed up with Entrepreneurial Scotland (ES) to enable more enterprising individuals in the region to access its full range of activities and services.
The University of the Highlands and Islands is inviting applications for a new North Coast 500 studentship. The PhD opportunity has been developed by the university's Centre for History in partnership with the North Coast 500 initiative.
Gavin Mackay, HIE's head of energy industries, reflects on the opportunities and challenges facing the region's energy sector. At the launch of Oil and Gas UK's 2018 business outlook in March I was invited to use their event portal to pose questions and give my 'multiple choice' view of the future of the UK Continental Shelf (UKCS).
If your business is already selling online, or you're thinking about starting an online sales operation, why not be business brave and consider the international marketplace? With the right information, set-up and skills, your business could capitalise on the wealth of opportunities available beyond the UK!. Highlands and Islands Enterprise (HIE) invites you to attend a FREE one-day workshop, 'Selling Online Internationally', where you can learn how to increase international sales through your website.
HIE a' cur fàilte air Plana Cànain Nàiseanta Gàidhlig ùr Tha Iomairt na Gàidhealtachd 's nan Eilean (HIE) a' cur fàilte air am Plana Cànain Nàiseanta Gàidhlig ùr 2018-23 a chaidh fhoillseachadh aig Pàrlamaid na h-Alba an-dè (Diciadain 28 Màrt). Share Tha am Plana a' sealltainn mar a thèid fàs a thoirt air a' Ghàidhlig aig ìre nas luaithe ann an Alba.
The Highlands and Islands Food and Drink Awards 2018 are calling for entries from businesses across the region. The award's fifteen categories will be open for nominations and entries until the 15th June.
Use of social media and mobile technology is on the increase by Highlands and Islands businesses, according to the region's second Digital Economy Business Survey (DEBS) released today. Share The findings of the survey carried out by Ipsos MORI, were launched by Highlands and Islands Enterprise (HIE) during the week-long DataFest18 Fringe event being held in Inverness for businesses and the wider community for the first time.
If you contact this Business, please let them know, you found them in the Caithness Business Index