Council Signs Historic Agreement
8th July 2009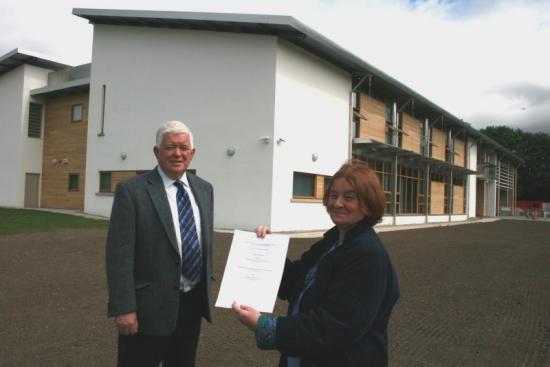 The Highland Council has signed and sealed a formal agreement with the National Archives of Scotland and the Church of Scotland to secure the transfer of historical documents from Highland Presbyteries and Kirk Sessions to Inverness.

These important historical records, currently preserved in Edinburgh by the National Archives of Scotland, are to be transferred later this year to the new Highland Archive Centre currently in the final stages of construction at the Bught, Inverness.

Bill Fernie, Chairman of The Highland Council's Education Culture and Sport Committee, said: "This long awaited development will enable people to access these significant historical documents locally, and create a useful, accessible resource for anyone with an interest in the history of the Highland area."

The collections, which will be preserved in secure and environmentally- controlled conditions at the new Archive Centre, include archives of the presbyteries of Inverness, Ross, Sutherland, Lochcarron-Skye, and Abernethy, and of the various kirk sessions within each.

Councillor Fernie added: "These archives will be of immense importance to historians in the Highlands, and also to those researching their family history, and it is appropriate that they will be returning to the Highlands during Homecoming Year."

The new Archive Centre at Bught Park, Inverness will be handed over by Morrisons Construction to Highland Council in August and it is expected to open in October 2009. 20 Archivists will work in the new building that has been built o the required standards for storage of important relics and documents. In addition 10 Registrants from the Registrars service will work in the building and new weddings area will allow marriages to take place in much more convivial surrounds than their present place near the bus station.