Budding Film Makers Wanted
10th March 2010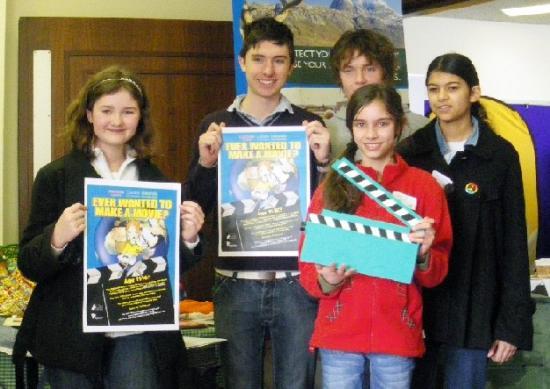 With the build up and results of the annual Oscar ceremony very much in the news this week, young budding film makers in the Highlands are being given the chance to call "lights, cameras and action" with the launch of a new competition to come up with a short film to promote waste recycling.

The Highland Council's Waste Aware Team are inviting 11-16 year olds to use their creativity, imagination and flair to come up with an original storyline for a short film on the theme of waste and recycling. The winning group will get the chance to work with a professional production company to produce their film which will then be shown throughout Highland at a variety of venues including schools, shopping centres, colleges, local community events, and also possibly local cinemas.

Launching the competition, Highland Youth Convener Magnus Monahan said: "The idea is to get young people to think about the issues surrounding recycling that will get everyone all over Highland talking about, and taking action to deal with their waste. The top prize of seeing your film professionally produced is a great opportunity and I am sure this incentive will inspire lots of creative ideas."

The competition is open to secondary schools and youth groups with a maximum of 2 entries per school or youth group.

The film can be in any style- music video, documentary, interviews, comedy, animation, song/rap or poetry. The only requirement is that it is on the theme of waste and recycling.

The Highland Council's Chairman of TEC Services, Councillor John Laing said: "This is a fantastic chance for young people to get involved and use their imagination to influence others to think more about how they deal with their waste. It is really important that we all thinking how we can reduce the amount of rubbish that ends up in landfill site. I am sure this competition will help raise awareness and I look forward to being on the red carpet with the winning team for the premiere of the winning idea."

The closing date for the competition is Friday 7th May 2010.

Posters and details regarding the competition are currently being distributed to all secondary schools and youth groups in the Highland Council area.

If you are interested in entering the competition or would like further information please contact the Waste Aware Team on 01349 868349; email recycle[AT]highland.gov.uk or www.highland.gov.uk/recycle

Photo
Youth Convener Magnus Monahan promotes the launch of the new competition to young people attending an environment conference.