Council Elections - Wick - Andrew Sinclair - Conservative
14th April 2012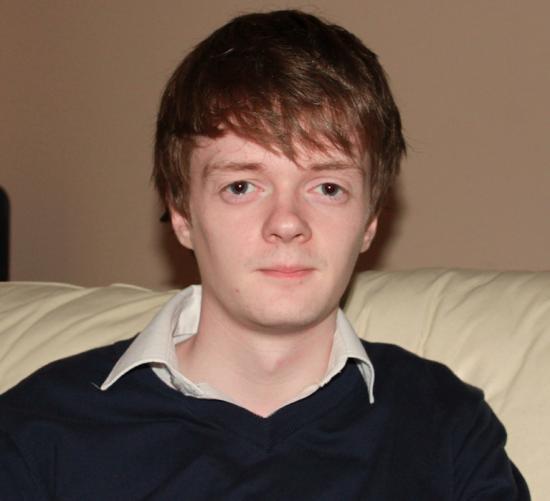 Andrew Sinclair
Scottish Conservative and Unionist candidate for Wick

I am delighted that I have been given the opportunity to stand as a candidate in this year's local elections.

Last year I became a member of Wick Community Council, highlighting my commitment to local issues. I am also on the Management Committee of Wick Youth Club, where I serve as the Vice-Chairman, helping to ensure the smooth-running of the club. I have enjoyed representing our town in the past, first as a member of the Highland Youth Parliament, then during my time as a Member of the Scottish Youth Parliament for Caithness, Sutherland and Ross.

I am currently studying for a degree in History and Politics, so obviously I take great interest in the issues affecting our local community, and the country as a whole. I am standing in this election because I care about our community and I want to ensure that we get the best possible service from our council.

This election is about ensuring that we get the best representation on the Highland Council for Wick and Caithness, delivering 'local devolution' and not about allowing further centralisation of what should be local decision making.

I think many people in Caithness sometimes feel let down by the decisions which are made by Highland Council, whether it's the horrible new Council buildings in the Market Square, the decision to scar our countryside with yet more wind turbines or the unfortunate removal of some of our vital services. However, If we are to prevent these bad decisions being made in the future, then I think we need to put some of the Council's power, especially with issues like planning, back in the hands of local people, people who have our local interests at heart, people who understand our local needs and wishes.

The roads up here in Caithness are in a poor state of disrepair. It is going to take a great deal of money to fix the problem, but we have to start somewhere. I think the problem is that our roads are often given patchwork repair jobs, rather than the proper resurfacing which is needed. The answer to the problem is not necessarily as straight forward as investing more money, although that is important, it is also about making sure the money currently being spent is used as effectively as possible.

As I'm sure you're all aware, nationally there is a real shortage of jobs and apprenticeships. Young people in particular are finding it hard to find work. As a young person myself, I understand the difficulty many people face when looking for a job or an apprenticeship. It should always be one of the Council's top priorities to encourage and support local businesses, as well as encouraging new businesses to settle in the area, hopefully bringing more jobs into our community. This will be an increasingly important issue up here in Caithness in the years to come, especially with Dounreay's decommissioning set to be finished in around 10 years, if recent reports are accurate. As a council we will need to do all we can to ensure new businesses settle up here, securing a future for the younger generation.

I am committed to working with community groups and with Councillors from all political parties, whether they are Independent/Labour/Lib Dem or SNP, to ensure that the needs and views of the people of Wick are always firmly at the forefront of all local decisions.