Lidl Stores in Caithness Getting Ready To Bake
19th October 2012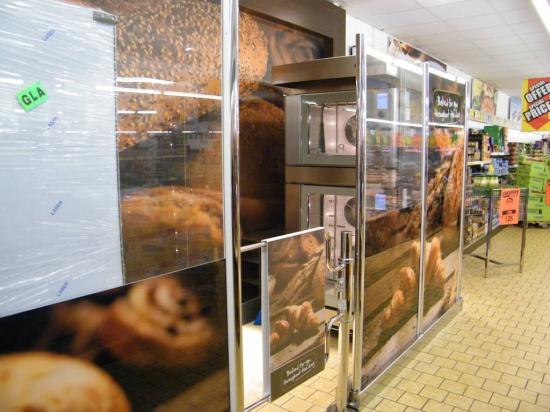 Competition in the supermarket bakery sector is set to take off in Caithness as fast-growing discount chain Lidl gets ready to roll out in-store bakeries.

The German retailer, which has over 580 stores in the UK, has already completed many bakeries across the UK.

The roll-out will put further pressure on the major supermarkets, which are already growing more slowly than the discount chains.

Lidl's sales are growing at faster than the average supermarket.

Lidl's Instore Bakeries have been rolled out across Europe giving them plenty of experience in what customers want from a bakery.

Lidl sees ISBs as a tool to attract more affluent customers and a step closer to offering a complete one-stop-shop for people. They help move Lidl into the mainstream because consumers are used to seeing ISBs in supermarkets like Tesco and Sainsbury's.

After piloting the bakeries in various location around the UK last year and into this year, Lidl began installing bakeries in its north-east stores in January. Stores are supplied with frozen, parbaked products from Lidl's distribution centre in Newton Aycliffe, Durham.

The range includes bloomers, multigrain loaves, tiger bread, stone-baked baguettes, pumpkin seed rolls and all-butter croissants among others, with prices generally slightly below those of the big four supermarkets. Further lines are being added over time.

Products are baked off on rotation, using Wiesheu ovens at least four times a day. "This ensures maximum freshness for our customers, whether they visit our stores first thing in the morning or on their way home from work in the evening," said a spokesperson. "At Lidl, we believe in giving our customers a fantastic range of fresh products of excellent quality. Bread and pastry products baked in-store daily is the next step."

The Caithness Lidl bakeries will begin selling once staff have received appropriate training. The ovens have been installed and should begin operation early in November. Lidl customers will have more choice and be able to pick up more of their shopping in one place with this latest addition.
Related Businesses