Business Gateway Courses Coming To Caithness
16th March 2016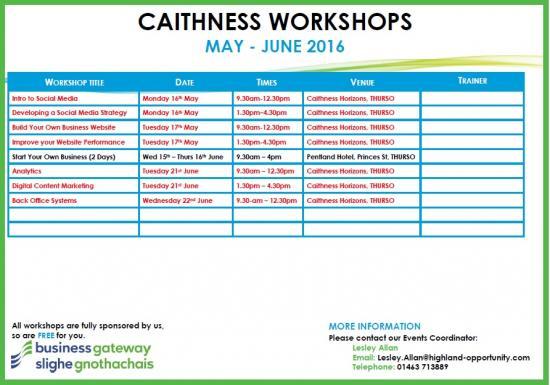 Business Gateway workshops coming to Caithness may give you the tools to grow your business.

A range of workshops offer business people an opportunity to get advice and information on ways that may help to improve the way the business is run.

All businesses can benefit from increasing their social media presence so why not take a look at the workshops on how to use what is essentially a resource at your fingertips. With more and more businesses using a range of digital methods for advertising and marketing it continues to grow and if you are not using it then many of your competitors are.

The workshops are FREE so book your places soon.