NHS Highland listens to feedback at discussion event in Halkirk
8th November 2017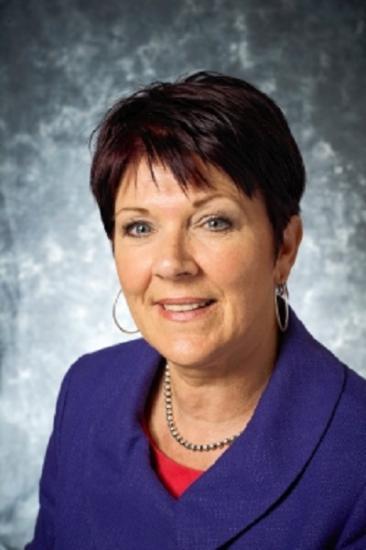 Last week NHS Highland moved to further reassure the public that no decisions have been made about health and social care services in Caithness. And the board apologised for the fears and concerns raised by the current review it had initiated into how best to provide sustainable healthcare for the future.

At the well-attended meeting in Halkirk on 2nd November, board representatives including David Alston, the chair of NHS Highland, listened to a range of views about the current review of services across Caithness. It was confirmed that the review will be reset in light of significant concerns raised.

For the avoidance of any doubt, NHS Highland confirmed all possible sustainable options across all services will be developed for future consideration and provided reassurance about the key services and principles that will support any future arrangements.

Commenting after the event, Deirdre Mackay, recently appointed to the board of NHS Highland as the Highland Council representative said: "Everyone was able to talk frankly and freely about their frustrations and concerns and NHS Highland representatives listened very carefully. I want to thank all the participants for making it such a constructive meeting.

"I was born and raised in Caithness, my children were born and raised in Caithness so I am very familiar with the local services which are held so dear by the people who rely on them.

"Local people are really worried about what the future might hold and the board genuinely does appreciate those concerns. It is, therefore, more important than ever that we work closely together to develop county-wide solutions based on evidence.

"It is also clear that NHS Highland needs to do more to explain to the wider public, political representatives and some staff why change is necessary. This needs to include what the impact of the changing population will mean for future care and services in Caithness. This is necessary before any formal options can be considered. The board also needs to work with communities to shape the way ahead through innovation and creative planning and implementation.

"The right thing to do, therefore, is to take a step back, take stock and for everyone to gain a better understanding of what we have now, and what we will need in the future to ensure we can move forward together."



She added: "People understand that the NHS is under enormous pressure and NHS Highland cannot do this on its own. I was really encouraged by the commitment from all those present to work together. I sensed that folk want to draw a line and start a fresh journey together based on trust and mutual respect.

"Finally it was very clear that we are all passionate about the NHS and hold our local services and all staff very dear I want to add my thanks to them for the great job they do in what has often been very difficult circumstances recently."

The event - which included representatives from service users, elected members, volunteers, community councils, CHAT, Scottish Ambulance Service, GP practices, hospitals, care homes, care at home and others community-based services - heard that there needs to be a comprehensive review to ensure that the right care is in the right place, at the right time, to meet the future needs of the people of Caithness.

A recurring theme was the need to review the out-patient appointments which see so many patients from Caithness and parts of Sutherland travel south for investigations and treatments. NHS Highland confirmed that work is already underway to ensure this trend is halted and reversed as far as possible.

They also gave a commitment to present evidence and information to help understand what services and care will need to be in place across the county over the next five, 10 and 20 years. Furthermore they agreed to review and strengthen their communications and engagement strategy, whilst providing a clear programme with timescales and milestones from now on. This is to ensure that everyone will be able to see and understand the process being followed as well as how they can engage with it in a meaningful way.

It is expected that a paper will go to the board of NHS Highland at the end of the month seeking approval from board members for the proposed way forward.

Once further preparatory work has been carried out, the paper will be presented to the representative group before any formal redesign process is undertaken. This is now likely to be early next year.

PHOTO

Councillor Deirdre Mackay recently appointed to the board of NHS Highland. Councillor Mackay represent the ward of East Sutherland and Edderton.