Highlands and Islands Enterprise Look To Hi-tech To Improve Fish Industry
15th January 2020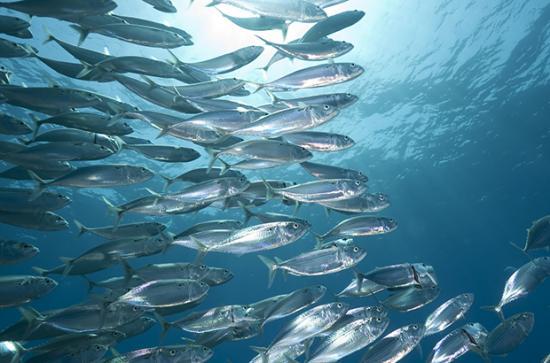 The transnational project, called 'DisruptAqua', is worth €155,000 and is being supported by the European Union's Northern Periphery and Arctic Programme (NPA) 2014-2020.

As the demand for fish is increasing, the innovative use of existing and new technologies is required. This 18-month project will examine cutting-edge approaches to sustainably grow activity in our region's marine economy.

HIE will work with Nofima, the aquaculture, fisheries and food research institute, based in Tromsø, in North Norway and the Icelandic Ocean Cluster, which connects entrepreneurs, businesses and knowledge in the marine industries. They will research how new technologies can be used by businesses in the Highlands and Islands and elsewhere in the Northern periphery.

The NPA programme brings together the northernmost regions of Europe and the Arctic, including parts of Finland, Sweden, Ireland, Scotland, Northern Ireland and Norway, along with the whole of Iceland, Greenland and the Faroe Islands.

DisruptAqua will explore what specific ICT technologies such as blockchain, internet of things and artificial intelligence are most suitable for Arctic seafood businesses. The benefits and costs will be examined as well as better understanding the route to practical application.

Cabinet Secretary for the Rural Economy Fergus Ewing said:"This project promotes the innovative use of existing and new technologies, helping the industry meet the increasing demand for fish and supporting high skilled jobs. It will not only help seafood businesses in remote regions harness the potential of new technologies, it will also strengthen our trade and investment links with our Nordic neighbours."

Some research has already been carried out by partners on how new solutions could be used by businesses to add value to their products while ensuring sustainable production.

The NPA programme has clocked up hundreds of projects, on topics such as supporting SMEs with accessing innovation, developing new approaches to services delivery, tackling marine litter and supporting women entrepreneurs in sparsely populated communities. The programme aims to generate vibrant, competitive and sustainable communities across Europe's most remote regions, through innovation, entrepreneurship and growth initiatives.

Its contribution to the sustainable development of the wider Arctic region is recognised by the Scottish Government, and the EU Commission.

Despite geographical differences, the large programme area shares common features, including low population density, low accessibility, low economic diversity, abundant natural resources, and high impact of climate change. This unique combination of features results in joint challenges and joint opportunities that can best be overcome and realised by transnational cooperation.

The DisruptAqua project has secured €85,000 from NPA, supported by the European Regional Development Fund (ERDF). HIE's contribution is €17,500 and brings in a further €35,500 from ERDF, and the rest made up from the other partners.

Elaine Jamieson, head of food and drink at HIE, said:"Aquaculture is an important economic activity in parts of the Arctic region. Scotland has been cooperating with our Northern Periphery and Arctic neighbours for over 25 years on addressing common challenges and opportunities and delivering tangible outcomes to businesses and communities in the sparsely populated areas in the north.

"We are especially delighted to lead on this project in light of the recently launched Scottish Government's Arctic Policy Framework which recognises the need for even closer Scottish-Arctic cooperation.

"The model developed through this project will build on the existing knowledge across Scotland, Norway and Iceland. It will help ensure blockchain traceability of high value seafood products through the supply chain, from primary producer to consumer, ensuring value associated with provenance, environmental stewardship, quality and trust."

Note

What is Blockchain?

Blockchain technology enables distributed public ledgers that hold immutable data in a secure and encrypted way and ensure that transactions can never be altered. While Bitcoin and other cryptocurrencies are the most popular examples of blockchain usage, this "distributed ledger technology" (DLT) is finding a broad range of uses. Data storage, financial transactions, real estate, asset management and many more uses are being explored.
Related Businesses
Related Articles
The Tune into Tourism team recognise that the last few months will undoubtedly have been the most difficult experienced to date as a tourism business owner. We are concerned not only for the welfare of each and every business, but also their owners and operators.
Mr Dodds joined the board of HIE in 2014 and became Deputy Chair in 2018. He has also chaired the development agency's risk and assurance committee for the past four years and represented HIE on the board of the University of the Highlands and Islands.
Message From HIE To Businesses. Last week, we contacted you to make you aware of new COVID-19 business funds that had been made available, following the Scottish Government's announcement of an additional £100m support for businesses impacted by COVID-19.
From Highland and Islands Enterprise. Further to Economy Secretary Fiona Hyslop's announcement this morning that the Scottish Government's additional £100m fund for businesses impacted by COVID-19 will be open for applications from 2pm, we wanted to provide you with more information about this support.
We would like to reassure you that HIE is doing all it can to gather information and work with Scottish Government to ensure that the appropriate support is reaching our communities and local economy. We hope to soon have more detail about how to access the recently announced Scottish Government grants to help communities affected by Covid19 https://www.gov.scot/news/helping-communities-affected-by-covid-19 You will have seen new headlines emerging daily at a national and UK level with proposed measures to help individuals, businesses and communities.
Scotland's two week festival of data was launched on 9th March 2020 by Scottish Government's cabinet secretary for finance Kate Forbes in An Lòchran, Inverness. Now in its fourth year, DataFest will once again showcase Scotland's leading role in data science and artificial intelligence.
Planning permission was granted yesterday for a 32,670 square foot site that will house a distillery, visitor centre and bonded warehouse. The new micro distillery at John O'Groats has secured a grant from Highland and Islands Enterprise of £198,000.
The latest generation of small communications satellites could be launched into Earth orbit from the northern Highlands of Scotland within the next two years. Development agency Highlands and Islands Enterprise (HIE) has submitted a planning application for a vertical launch site, Space Hub Sutherland, that it plans to construct on the A' Mhoine peninsula, Melness, near Tongue.
Highlands and Islands Enterprise (HIE) has contracted marketing and business development company, Business and Tourism Solutions (BTS), who will work with Lochaber Chamber of Commerce to deliver the programme. It will provide intensive engagement, support and interventions for around 50 businesses and providers in the sector across the Highland Council area.
The latest generation of small communications satellites could be launched into Earth orbit from the northern Highlands of Scotland within the next two years. The latest generation of small communications satellites could be launched into Earth orbit from the northern Highlands of Scotland within the next two years.