Dounreay Bulletin - Issue 19
26th January 2007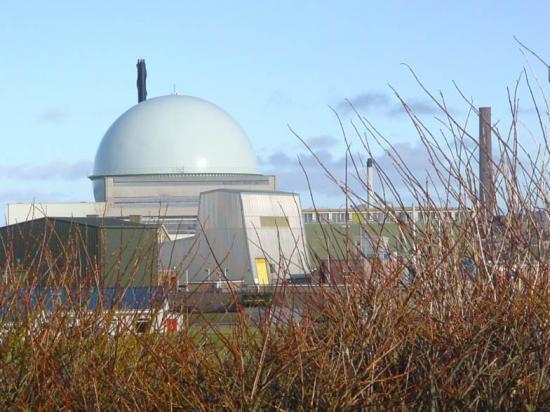 SITE REDUCES EXPENDITURE TO MEET NDA SHORTFALL
The Nuclear Decommissioning Authority has asked its clean-up sites to reduce expenditure between now and the end of March to enable the NDA to cover a shortfall in its commercial income. Dounreay is required to find savings of approximately £6 million, reducing the overall site spend in this financial year to approximately £141 million. This is in addition to savings found earlier in the year at Dounreay that has enabled work worth £22 million to be brought forward from future years and implemented.

A number of decommissioning projects have been shelved and restrictions placed on all non-essential expenditure, with efforts continuing to find more ways to meet this year's target. The deferred work consists mainly of commissioning and improvement work, design work, preparation of paperwork, and some building demolitions. None of the projects being deferred will compromise safety.

For 2007/08, the NDA has also asked sites to be prepared for reduced expenditure. UKAEA, supported by its alliance partners AMEC and CH2MHILL, has responded to a range of different funding scenarios and presented options to the NDA and regulators for their consideration. At this stage, UKAEA understands that no decisions have been taken about next year's funding level.

DOUNREAY BEGINS ISOLATION OF WASTE SHAFT
Dounreay has started drilling up to 400 boreholes around the site's intermediate-level waste shaft in the biggest step so far towards its eventual clean-out.

Grout will be injected through the boreholes to seal fissures in the rock around the 65 metre deep shaft and so create a giant containment barrier in the shape of a boot around the shaft that will isolate the radioactive waste from groundwater.

The project - the first of its kind in the world - will prevent large volumes of groundwater flowing into the shaft during waste retrieval and becoming contaminated. It will also reduce the risk of leakage from the shaft in the interim. See: http://www.ukaea.org.uk/news/2007/24-01-07.html

PLANNING CONSENT FOR MAJOR NEW WASTE TREATMENT PLANT
The Highland Council granted conditional planning consent on January 22 for a number of new construction projects, including a £100 million waste treatment plant, one of the largest clean-up projects at the site yet. It will treat certain liquid and solid radioactive wastes that are a legacy of reprocessing fuel at Dounreay and convert them to a stable solid waste form suitable for long-term disposal. This is one of the highest priorities in decommissioning Dounreay and accounts for almost 80% of the radioactive waste hazard at the site.

Subject to funding availability, it is expected to take four years from construction to operation and five years to process the liquor, creating an estimated 120 jobs during the building phase. The plant will also take other types of intermediate-level waste at Dounreay and condition them into a form suitable for long-term management that is safe for future generations. The application also included the construction of two smaller facilities for storing casks and an extension to an existing waste store.

FORMER PLUTONIUM FACILITY NEARLY READY FOR DEMOLITION
Workers at Dounreay have successfully carried out the decommissioning of the former plutonium criticality building without a major safety incident in the last 6 years. More: http://www.ukaea.org.uk/sites/dounreay_project_updates.htm#Jan0703

POND CLEAN-OUT MOVES INTO NEXT PHASE
Clean-out and decommissioning of a former fuel storage pond is moving on to the next stage. This involves cleaning up the water for discharge following the removal of storage racks and other equipment. A hollow metal tube, discovered on the floor of the pond during an underwater survey, has now been moved to the post-irradiation examination facility for storage as part of the site's fuel inventory. It is believed to a spent fuel element from a materials test reactor. See: http://www.ukaea.org.uk/sites/dounreay_project_updates.htm#Jan0701

IT'S SNOWING AT PFR
For the first time in over thirty years the team at Dounreay's Prototype Fast Reactor have been able to view inside the former sodium tanks, situated under the PFR caves, some of which are over ten metres deep. Seen clearly with a remotely operated camera, clinging to the walls of the tank like snow after a blizzard, the remaining residue now needs to be removed. More information at: http://www.ukaea.org.uk/sites/dounreay_project_updates.htm#Jan0702

NII SERVES IMPROVEMENT NOTICES ON UKAEA
The Nuclear Installations Inspectorate has served two Improvement Notices on UKAEA in connection with procedural inadequacies identified by them during investigation of an incident during decommissioning of the Marshall Laboratory. The investigation revealed shortfalls in temporary waste storage procedures and record keeping. UKAEA Dounreay has put together a team to work on the measures required to close out the Improvement Notices as speedily as possible. UKAEA has until April 6 to comply with the Improvement Notices.

EXTENSION TO LLW DISPOSAL FACILITIES PLANNING APPLICATION
The Scottish Environment Protection Agency has written to the Highland Council requesting an extension to the planning application determination period for the proposed new low level waste disposal facilities at Dounreay, which UKAEA has accepted. SEPA has requested this extension to enable it to undertake a detailed assessment of the first issue of the Environmental Safety Case prior to responding to the Highland Council. It is anticipated that the extension will be up to 18 months.

Throughout this extension period UKAEA will continue to assess the emerging data from the site characterisation work and provide SEPA with any further information required to allow it to conclude its assessment.

DOUNREAY PROTOTYPE FAST REACTOR COMING APART
Work to pull apart Dounreay's Prototype Fast Reactor (PFR) is rapidly advancing with more and more large items of redundant equipment being ripped out of the former reactor complex as the plant is dismantled. For more information see following link: http://www.ukaea.org.uk/news/2007/16-01-07.html

REPORT PUBLISHED ON SANDSIDE FIND
Dounreay has published a report of its initial laboratory analysis of an unidentified piece of plastic emitting low levels of radioactivity that was detected during monitoring of Sandside Beach on December 15. See: http://www.ukaea.org.uk/downloads/dounreay/Status_report_Sandside_plastic_v2.pdf

OVER 70 ATTEND PARTICLE EXHIBITIONS
Over 70 people visited exhibitions held in Thurso, Reay, Castletown and Wick last week as part of the next stage of progress to identify the best practical environmental option for radioactive particles in the environment. The exhibitions set out the work carried out over the past year and provided details of the eleven short-listed combined options. A series of stakeholder workshops will take place in February to gather views on the combined option strategies and the relative importance of the criteria groups which will be used to develop the BPEO. A newsletter seeking public views on this issue will be distributed shortly. Alternatively, views can be sent using an electronic questionnaire at: http://forms.ukaea.org.uk/dounreay/dounreay_particles_consult_quest.asp

Further information can be found at: http://www.ukaea.org.uk/sites/dounreay_particles_in_the_marine_environment.htm

SUPPORT FOR SAMARITANS
Scottish Samaritans provide a confidential support service for all those suffering emotional distress, including children. Drama is a very powerful way of engaging with young people. UKAEA Dounreay, on behalf of the NDA is supporting a short play which is being developed between Eden Court Theatre and Samaritans to raise awareness amongst young people of the support available. Initially the play will be used in secondary schools with the intention to deliver it to youth clubs, sports clubs, etc.
Related Businesses
Related Articles
Dounreay's radioactive impact on the environment continues to fall, according to a report. The annual survey report "Radioactivity in Food and the Environment" (RIFE 2012) has recently been published and it can be read here - http://www.sepa.org.uk/radioactive_substances/publications/rife_reports.aspx The report uses data obtained from samples of air, fresh water, grass, soil, and locally sourced meat, fish, milk and vegetables during 2012.
Dounreay today completed the destruction of one of the most hazardous legacies of Britain's earliest atomic research. A purpose-built chemical plant processed the last of 57,000 litres of liquid metal lifted from the primary cooling circuit of the experimental fast breeder reactor.
Bosses at Dounreay agreed that they won't now be spending £500,000 on a repaint of the sphere. They money saved will go instead towards actual decommissioning work.
Getting rid of Britain's 20th century experiment with fast breeder nuclear reactors is illuminating the history of human settlement on Scotland's north coast stretching back 6000 years. Archaeologists hired as part of the closure of the nuclear site at Dounreay have pieced together the legacy left by previous generations who occupied the site as long ago as 4000BC.
The Nuclear Decommissioning Authority has published the latest edition of the UK's radioactive waste inventory. This sets out the type and volumes of radioactive waste at sites such as Dounreay, as of April 1, 2010.
Cash from the closure of the fast reactor site at Dounreay is set to breed a new generation of engineers and scientists in the Scottish Highlands. The money from the Nuclear Decommissioning Authority will fund half the cost of a £50,000 project to increase the number of school-leavers skilled in science, technology, engineering and maths.
The clearance of tens of thousands of tonnes of radioactive waste from the redundant nuclear site at Dounreay today moved a step closer. Dounreay Site Restoration Ltd announced the formal award of a contract to develop a disposal site for low-level waste from the decommissioning and closure of the site.
THE CROWN ESTATE REAPPOINTS CHRIS BARTRAM, AND APPOINTS DIPESH SHAH OBE AND ANTHONY WHITE AS NON-EXECUTIVE BOARD MEMBERS The Crown Estate has announced yesterday, 22 December 2010, the re-appointment of Chris Bartram and the appointment of Dipesh Shah and Anthony White as Non-Executive Board Members. Chris Bartram, who has held the appointment as Crown Estate Board Member for four years has been reappointed for a further four year term with effect from 1 January 2011.
Dounreay Site Restoration Ltd recently welcomed an announcement about how much public money will be available to continue nuclear clean-up in the UK. DSRL manages the closure of the site on behalf of the Nuclear Decommissioning Authority, which today confirmed that its total expenditure, including income generated, would be maintained at current levels of around £3bn a year.
Four experts from the Autorité de Sureté Nucleaire, the French nuclear safety inspectorate, spent a day at Dounreay discussing the decommissioning of alkali metal cooled fast reactors. The visit was hosted by the Nuclear Installations Inspectorate as part of international collaboration over nuclear health and safety matters.