Drilling Has Started At The Meygen Site In Caithness
3rd April 2015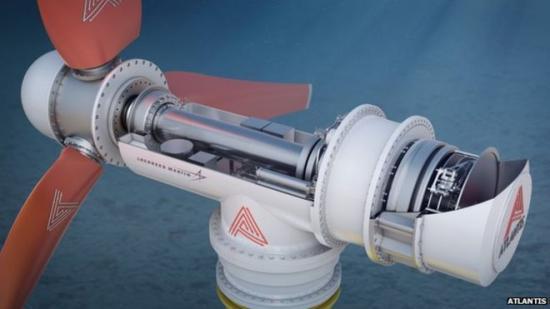 Work has commence on what may become one of the worlds biggest tidal energy production sites in the Pentland Firth in Caithness.

Atlantis Resources Ltd has commenced horizontal directional drilling operations at the MeyGen tidal site in Caithness.

The drilling will create the bores for the cables which will connect the onshore site at Ness of Quoys with the four subsea turbines planned for the Phase 1A of the Meygen tidal project.

The four bores will each be approximately 550 m long, and are designed to contain a 4.4 kV cable that will export the electricity.

The drilling is likely to take four months and will be carried out by Manchester-based O'Connor Utilities Ltd.

After several years of development and speculation, work has finally begun and recent contract announcements show the direction of travel. By 2016 the first turbines should be in the water and ready to connect the grid.

Atlantis has also announced that 4000 tonnes of steel arrived at Scrabster harbour.

Local firm JGC Engineering is involved in inspecting the steel for the works.