SPA consider proposal to enhance police control centres
28th January 2014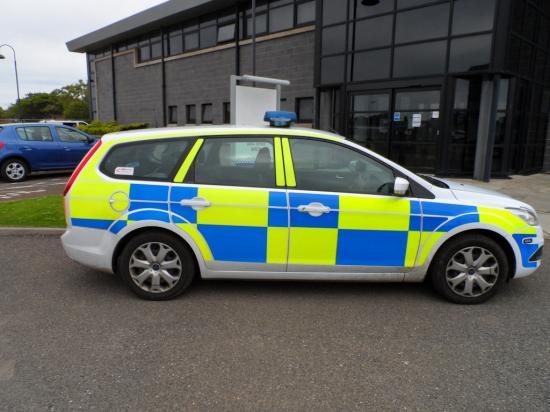 The Scottish Police Authority (SPA) will consider strategic proposals from Police Scotland to enhance the service provided by its Contact, Command and Control Centres at the Authority's next public board meeting on Thursday 30 January in the Trades Hall, Glassford Street, Glasgow.

In considering this proposal, the SPA will test the evidence that underpins the recommended course of action. Some of the key areas SPA members will explore in their scrutiny include;

• The rationale for change, why it is necessary now and what benefits it will bring to the service.
• The reasoning and evidence behind the proposals and locations identified as well as the impact on staff/officers and the communities affected.
• What consideration was given to collaboration with partners as part of the proposals;
• and that there is a clear and compelling financial case for this proposal detailing the investment required and what efficiencies will be delivered and when.

Speaking in advance of the meeting, Vic Emery OBE, Chair of the Scottish Police Authority said:"We recognise that this is a complex and sensitive proposal, which has long-term implications for the organisation of policing and the services engagement with local communities.

"Before taking a decision on whether this proposal is progressed, SPA members will ensure, through rigorous scrutiny in a public setting, that the rationale behind this proposal is well-evidenced, that the delivery plan is sound and that the outcome will deliver service benefits for all parts of Scotland."

A full agenda and papers relating to this meeting are available from the meetings and papers section of our website. The Authority is the body responsible for driving improvement in Scottish policing and holding the Chief Constable of Police Scotland to account. Interested members of the public and representatives of the media are welcome to attend and observe the meeting.

Agenda and Papers
http://www.spa.police.uk/meetings-events/board-meetings/boardmeeting17glasgow/

For those unable to attend in person, the Authority will live stream meetings online. The live streaming of the Scottish Police Authority meeting can be accessed at:

Meeting Times 2.30pm - 5.00pm
https://new.livestream.com/accounts/5307060/SPA30Oct

However, please be aware live streaming of the SPA Board meeting could be interrupted due to transmission issues beyond our control.

The SPA will also be live tweeting from the public meeting. The SPA's corporate account can be followed at [AT]ScotPolAuth. Follow us to be kept updated during the meeting.

[url=http://www.spa.police.uk/]Scottish Police Authority[/url

The Scottish Police Authority (SPA) was established under the Police and Fire Reform (Scotland) Act 2012 to maintain policing, promote policing principles and continuous improvement of policing, and to hold the Chief Constable to account. The SPA Board was appointed in October 2012. The former Police boards such as Northern Contabulary area ceased when the SPA came into being.

Photo
Police care outside Wick police station.
Many police stations are no longer manned 24 hours. Most contacts are now by phone and cell phones. There are call facilities at Wick police station at out of office times. the connection is to the police call centre and local police will respond to emergencies as before.
Related Businesses
Related Articles
Chair of Badenoch and Strathspey Area Committee questions Police Control Room decisions Chair of the Council's Badenoch and Strathspey Area Committee, Cllr Bill Lobban (Independent), has questioned Police Scotland's proposals for closing the Inverness Control Room and establishing two National Database Enquiry Units (NDEUs). His comments follow a presentation by Police Scotland to members at the local Committee today, Tuesday 5 September.
HMICS PUBLISHES Thematic Inspection of the Scottish Police Authority - Phase 1 Review of Openness and Transparency. A review by HM Inspectorate of Constabulary in Scotland (HMICS) into the openness and transparency of the way that the Scottish Police Authority conducts its business has concluded that there is a need for the Authority to genuinely engage with its stakeholders and listen to the views of those with an interest in the policing of Scotland.
The Highland Council took part in observing a minute's silence at 11:00 today Tuesday 6 June, in respect of the terrorist attack in London on Saturday 3 June 2017. Leader of the Highland Council, Margaret Davidson said: "Our thoughts and sympathies are with all those affected by these most recent horrific incidents.
Police Scotland to strengthen community focus and deal with emerging threats. Scotland needs an increasingly resilient, flexible, responsive and locally-focused police service to help keep communities safe.
A new safety camera motorcycle which can be used across the country is being launched by The Scottish Safety Camera Programme. The motorcycle will supplement and enhance the mobile fleets as its compact nature will allow it to attend at locations previously unavailable to the current fleet of camera vans.
The Leader of the Council has welcomed the announcement by Police Scotland of their plan to delay the closure of the Inverness Control Room and transfer of command and control to Dundee until June 2017. Leader of The Highland Council, Cllr Margaret Davidson said: "The HMICS (Her Majesty's Inspector of Constabularies Scotland) Report set the bar high for standards of assurance and we need to have a guarantee that all these standards have been met before any changes can take place.
Thursday, 1st September 2016, Drop in between 1pm - 4.30pm Thurso Police Office, Olrig Street, Thurso, Caithness KW14 7JA Police Scotland are carrying out Preliminary Supplier Engagements, "Meet the Buyer" Events, across a few geographical areas in Scotland as part of their research into deciding the best way forward for their new upcoming tender for joinery and locksmith services in relation to boarding up premises in the Highlands and Islands. They would like to invite any suppliers that are interested in participating, to come along to the above venue for an informal drop in session.
The Highland Council has congratulated Divisional Commander of the Highlands and Islands, Julian Innes on his retiral and thanked him for his service at his last Committee meeting on 23 March 2016. Chair of the Communities and Partnerships Committee, Cllr Hamish Fraser said: Chief Superintendent Innes has made a huge contribution to the safety of our communities.
Police Scotland are holding a Candidate Briefing Session on Saturday 16th January 2016 at Wick Police Station, Bankhead Road, Wick. Candidate Briefing Sessions are aimed at those who are interested in joining Police Scotland as a Regular or Special Constable.
As part of Operation Monarda, Police Scotland's campaign against Bogus Callers and associated Doorstep Crime, officers from Police Scotland, VOSA, SEPA and Highland Council Trading Standards, carried out a high visibility operations in both Inverness and Brora last week. Operation Monarda aims to raise awareness of bogus callers, rogue traders and associated doorstep crime by providing advice and information on how householders can protect themselves from such crimes.