Highland Council's Digital Strategy to Save £1.3million In 4 Years
24th February 2015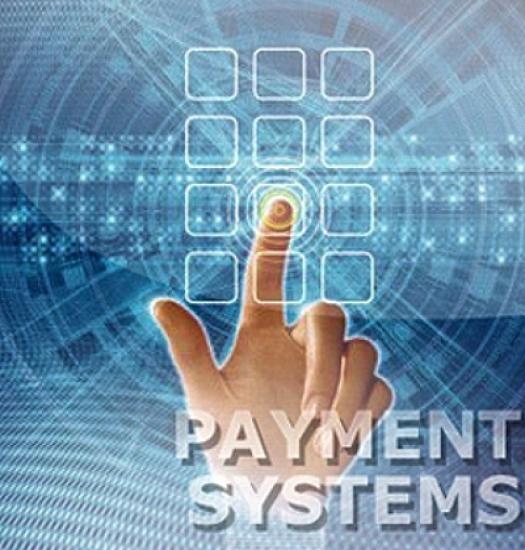 Digital First Programme aims to have at least 40% of transactions online and deliver £1.3 million in savings over next four years.

THE Highland Council Digital First Programme aims to greatly increase access to online services, enabling at least 40% of transactions to be carried out online by April 2017. The programme will also deliver £1.3 million in savings over four years.

Digital First means that online services should be simple, convenient and well signposted so that customers choose digital as a first choice.

With the emergence of tablet and smartphone technology and its increasing prevalence, there is an expectation that more public services will be accessible online, so that people can choose when and where they can access services at their convenience.

Recent customer research has shown that 61% of customers use Highland Council's website to access services, indicating the demand for digital services continues to grow.

There are currently 34 online forms and another 37 in development. There were 82,000 online transactions, including payments, in 2014, which puts the Council on target for at least 10% of total transactions online this year.

Although there is a steady decrease in the demand for face to face transactions (10% fewer in the past 12 months), there will continue to be a need for telephone and some face to face services to be available, as well as support for those customers who do not have access to the internet for a variety of reasons, such as affordability or lack of skills.

The Highland Council Corporate Plan 2012-17 and the Customer Engagement Strategy 2012-15 sets out the Council's commitment to provide services, where possible, in a range of ways, including telephone, face to face and online, whilst increasing the number of services available on the website.

Highland Council is working with partners to ensure training and support is available to help more people to access online services.

Chair of Resources Committee, Cllr Maxine Smith said: "This new technology, and the change in the way people are using it, provides an opportunity to release significant savings through increasing digital and reducing face to face transactions, where possible.

"The majority of our customers will welcome the convenience of increasing user-friendly digital services and the benefits they bring. We are well aware, however, that some customers will require additional support to access online services and will still require the availability of services by telephone and in person. In this respect, the programme seeks to achieve a balance, whilst driving a considerable change in the way in which we do things into the future."

Scotland's Digital Strategy sets out the Scottish Government's ambition for a digital environment which promotes and supports service delivery and economic growth. To achieve this, the public sector "will adopt an approach of "digital first" in service design; that means that organisations will deliver online, everything that can be delivered online".

The Resources Committee on Wednesday 25 February will be asked to agree a number of Digital First principles to form the basis of the work going forward.
Related Businesses
Related Articles
A Corporate Parenting Board is to be established which will have a duty of care for currently around 500 'Looked After' children and young people in Highland. Members of the Highland Community Planning Partnership's, Community Planning Board have this week (21 March 2018) agreed to establish a Corporate Parenting Board the purpose of which will be to: • promote the corporate parenting role of statutory agencies and awareness of the duties towards care experienced young people in Highland.
The Highland Child Protection Committee has launched a Toolkit to assist individuals, volunteers and community groups working with children and young people understand their roles and responsibilities in relation to child protection. Over 60 people providing activities for children, young people and families in a paid and voluntary capacity came along to the launch event in Inverness yesterday.
Bill Alexander, Director of Care and Learning, has announced his intention to retire from The Highland Council. Bill commenced with the Council in 2000, in a joint post with NHS Highland as Head of Children's Services.
Beware of calls from scammers pretending to be the Telephone Preference Service warns Highland Council Trading Standards. Highland Council Trading Standards wish to warn consumers not to fall for a new telephone call scam in which fraudsters pretend to be calling from the Telephone Preference Service (or TPS).
Recent outcomes of Redesign work were noted by Members at yesterday's Highland Council meeting. In the first year of the programme, 8 redesign projects were undertaken using a "Lean" approach and 36 staff have been trained as facilitators.
Motorists are being advised that The Highland Council is currently preparing to carry out resurfacing works at the following locations: • B862 Fort Augustus - Whitebridge - Torness - Dores – Inverness Road; specifically at Errogie Village (North Gateway), Errogie Village (South Gateway), and Compass Farm; and • B851 Errogie – Strathnairn – Daviot Bridge – Culloden Moor Road; specifically at Aberarder House. Advanced works notification signage will be provided at various locations from Thursday 15 March 2018.
The Highland Council has agreed a capital programme of £482m over the next 5 years. The Highland Council serves the largest geographical area in Scotland (over 30%) and has just under £2bn of assets on its balance sheet comprising, amongst other things, 203 operational schools, over 6,700km of roads and over 2,000 properties.
The Highland Council's Enforcement Officers have stepped up patrols in Caithness in a move to tackle the problem of littering, fly tipping and dog fouling. A number of fixed penalty notices have been issued recently including an £80 fine for dog fouling in the Stafford Lane and Back Bridge area of Wick, a £200 fine for fly-tipping on Ackergill Street and another £80 fine for dog fouling in Lybster.
Speaking ahead of today's Council meeting to agree the Council's Capital Programme for 2018/19 to 2022/23, Cllr Margaret Davidson, Leader of the Highland Council said:- "This programme delivers significant investment in a range of key projects across the Highlands. We are investing in schools, roads, bridges, harbours and flood prevention schemes that will benefit our communities.
Highland Council is to make a special case for extra capital investment in the road infrastructure after a winter period which has seen the Highlands battered by some 57 days of severe weather. Highland Council area is particularly subject to severe winter weather, which has a significant impact on the roads and other infrastructure.