Caithness and North Sutherland Regeneration Partnership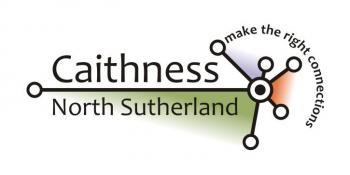 The Caithness And North Sutherland Regeneration Partnership was formed as part of the need to find new ways of develping the local economy with the rundown and decommissioning of nuclear facilities at Dounreay in Caithness.

To help guide the delivery of the Action Plan the partnership has three groupings: an Advisory Board, an Executive Board and a Senior Officers' Group. The Advisory Board comprises a range of local organisations, and offers comments on the delivery of the Plan, as well as guidance on the ongoing direction of the process we have embarked upon. It is Chaired by the Convener of The Highland Council. The Executive Board comprises the Chief Executives of the main partners (The Highland Council, Highlands & Islands Enterprise and the Nuclear Decommissioning Authority) as well as a senior representative from the Scottish Government's Enterprise Division. The Chair of this group is Sir Anthony Cleaver. The Senior Officers' Group comprises the key local area managers/ directors from the partners (HIE Area Manager, Highland Council Corporate Manager, DSRL Managing Director). It checks on detailed delivery issues relating to the Plan.

For more details and actions or updates each month see the partnership web site.
Postal Address
Caithness and North Sutherland Regeneration Partnership
7A Traill House
Olrig Street

Thurso
Caithness
KW14 7BJ
News for Caithness and North Sutherland Regeneration Partnership
Week Commencing 12th March 2018 Energy & Business services: Crown Estate Scotland has announced that following last September's Contracts for Difference auction, which demonstrated a sharp fall in the cost of offshore wind electricity, it will now consult industry and government on further leasing rounds for offshore wind. Marine Scotland will lead a planning process to identify potential new sites, which will include both fixed and floating offshore wind.
Week Commencing 5th March 2018. Energy & Business services: An interesting update report in today's John O'Groat Journal, which highlights that Fraser Well Management has been appointed to carry out work on the "Wick well" oil field off the Caithness coast at Lybster.
Week commencing 19th February 2018. Energy & Business services: Good to see the installations of pontoons in Wick's Inner Harbour progressing, as part of the construction phase of the Beatrice Offshore Windfarm project.
Energy & business services: Staff from AGM Batteries were represented at a business breakfast event this week (see communications below), and it is great to see their recent success recognised in today's John o' Groat Journal. The company, which is based on Thurso's Business Park, has been awarded a £1.48 million grant through the UK Government's Faraday Battery Challenge.
Week Commencing 29th January 2018. Energy & business services.
Energy & business services: The Scottish Government's Low Carbon Infrastructure Transition Programme is now open for applications. Financial support through the programme has been designed to encourage innovation of both design and business models.
Week commencing 15th January 2018 Enabling activities: It is always great to see an innovative Caithness company being recognised - this time Norscot Joinery, whose partnership with Strathclyde University through the Interface programme, is up for Innovation of the Year in the 2018 Scottish Knowledge Exchange Awards. http://www.bqlive.co.uk/scotland/2018/01/11/news/scottish-knowledge-exchange-awards-finalists-announced-29865/ Business Gateway (managed in the Highlands by CNSRP partner the Highland Council) will be running two workshops for businesses interested in boosting their digital profile.
Week Commencing 8 January 2018 Energy & business services: Siemens Gamesa Renewable Energy - the suppliers of the turbines for the Beatrice Offshore Windfarm - are advertising several new roles to be based at the operations base in Wick. See http://forum.caithness.org/forumdisplay.php?22-Job-Vacancies.
Week Commencing 1st January 2018. Energy & business services: 2018 promises to be another year of exciting change in the energy sector, and to highlight how things have progressed in the north the Beatrice Offshore Windfarm team have produced a short booklet outlining the significant milestones that have been achieved during 2017 - you can access the booklet at https://www.beatricewind.com/single-post/2017/12/22/lookingbackat2017 .
Weeks commencing 20th and 27th November 2017 Energy & business services: Delighted to hear that SeaCat Services, the operators of the crew transfer vessels that will support both construction and operations work for the Beatrice Offshore Windfarm (BOWL) project, had a good level of interest at its recruitment event in Wick last week. SeaCat is seeking suitably qualified candidates for roles such as Master, Mate and Deckhand, and I understand that several applications are now being taken forward.
If you contact this Business, please let them know, you found them in the Caithness Business Index